Description
Generously sponsored by the Chinese Canadian Military Museum Society and the Naval Officers' Association of BC.
Under the direction of Captain Cheryl McHugh of The Band of the Fifteenth Field Regiment Artillery, RCA and Catherine Campolin of the Partita Choir from the Vancouver Bach Children's Choir, we are pleased to present a joint holiday concert on Thursday, December 6th at the Vancouver Playhouse. This show will feature a first set of holiday-inspired song by the choir, followed by the band performing a selection of music from our brand new Christmas album "Santa's Journey" (CDs will also be on sale at the show).
We will conclude the evening with two combined choir and band pieces: "Winter's Night", and a rousing rendition of "The Grinch" (complete with engaging stage theatrics!).
Join us for this special holiday event in downtown Vancouver!
All proceeds from the concert go towards supporting local charities including ISS of BC, MOSAIC and SUCCESS.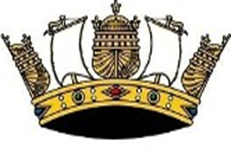 Naval Officers' Association of BC