Sarah Sociables x Railyard Brewing = Epic Brew Tour Night Out
About this event
When Sarah Sociables and Railyard Brewing combine to make an epic (physically distanced) night out for you and your friends.
The evening starts at 5:30 (I'll be there!) but you can pop by anytime you'd like. We're going to do 2 brewery tours that you can catch if you're into it.
Tours will be small to ensure people are distanced from each other and masks must be worn on the tour. Railyard Brewing is a huge space and they have gone above and beyond in terms of sanitation measures. Guests will be limited to 6 per table and venue capacity will not exceed 50% as per provincial rules to ensure proper distancing.
First brewery tour at 6:30pm (max 10 ppl per group)
Second brewery tour at 7:30pm (max 10 ppl per group)
Railyard invites tour participants to redeem their SarahSociables coupon* for a free flight during the event. However those who prefer to redeem their coupon at another time, may do so between the dates of July 26 to Aug 1. More information and coupon download here.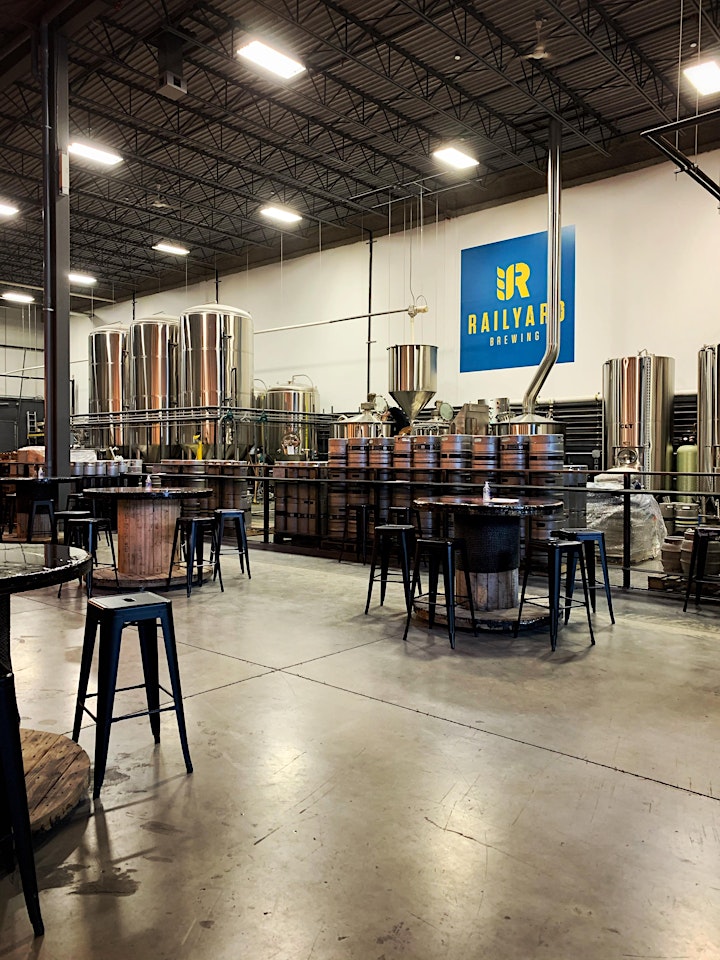 Organizer of Sarah Sociables x Railyard Brewing = Epic Brew Tour Night Out