Sarb Akal Indian Classical Music Festival 2019 Inauguration Concert
Description
Sarb Akal Music Society of Calgary Presents: 4th Annual Indian Classical Music Festival in Calgary
Sarb Akal Indian Classical Music Festival 2019 Inauguration Concert (Day 1)
Door Opens: 6pm
Inaguaration Ceremony: 6.30 -7.00pm
Dr. Raj Rangayyan, Flute
Sathvika Mudigonda, Flute

Indian Classical Dance Fusion, Combination of BharataNatyam and Odissi Dance Forms:
Karthika Devi Ganesh, Indian Classical Dance
Shakthi Shanmathi Ganesh, Indian Classical Dance
Anannya Biswas, Indian Classical Dance
Madhuri Saraswathy Kumar, Indian Classical Dance
Madhavi Deepu, Indian Classical Dance
Lecture with Musical Instrument Demonstration:
Dr. Arun Sharma, Vocalist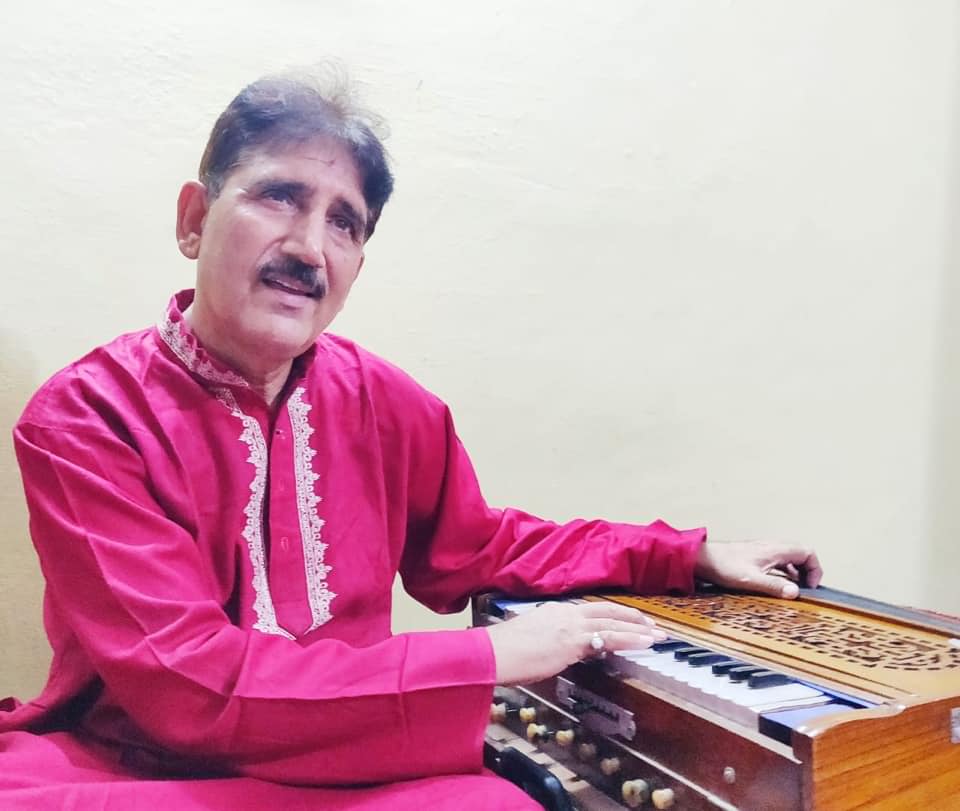 Dr, Varsha Agrawal Santoor and Lalit Mahant on Tabla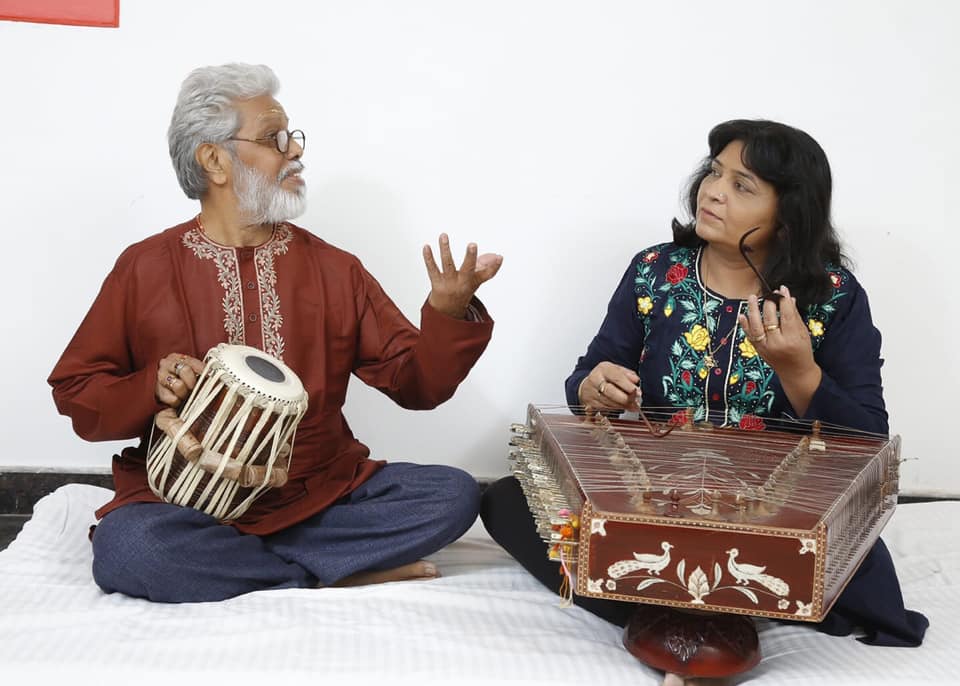 Our festival will have combination of talented local artists and world renowned Indian Classical Music Materos performing in our 4 days festival.
Stay tuned for artist lineup and programming details next week.
Day 2 and Day 3 of the festival will be at University of Calgary. for Tickets folllow link below:
http://arts-tickets.ucalgary.ca/event/60e4a8c248354e591d60787c5e397ce8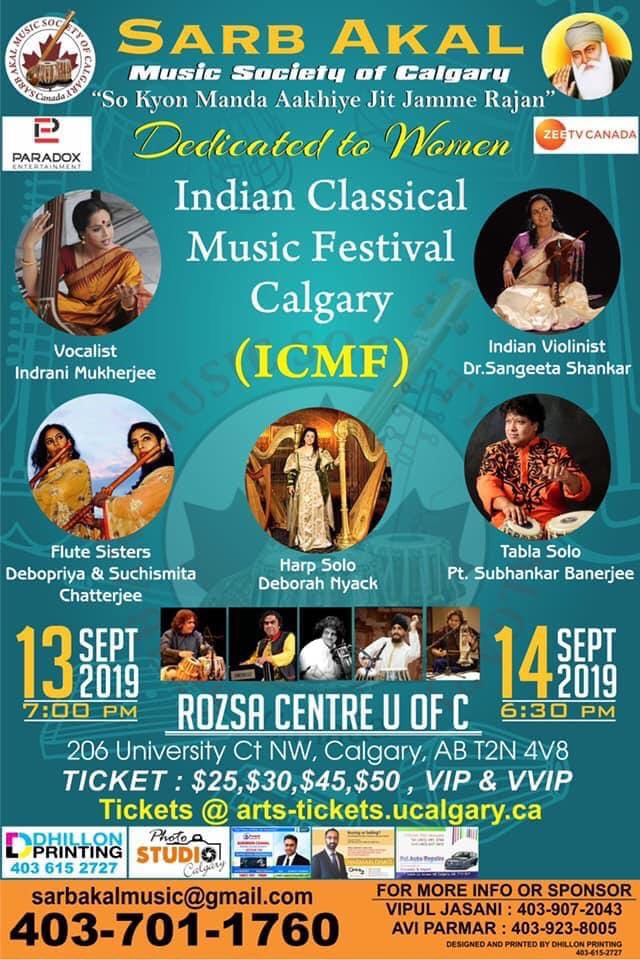 Free parking at Connaught School after 6pm on September 12th, 2019
1121 12 Ave SW, Calgary, AB T2R 0J8
All programming are based on current information and aailabiliy of artists which are subject to change.