SARNIA CÉLÉBRATION DU TEMPS DES FÊTES 2016

Sunday, 18 December 2016 from 4:00 PM to 8:00 PM (EST)
Event Details
CÉLÉBRATION DU TEMPS DES FÊTES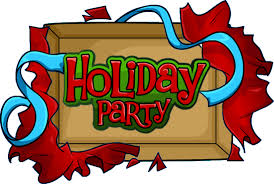 18 decembre 2016 
16h -20h
Note: Le programme Potentiel est heureux d'annoncer que nous offrirons cette occasion d'apprentissage social gratuit.
En raison d'allergies et de sensibilités, s'il vous plaît s'abstenir de porter du parfum, eau de Cologne, lotion après-rasage, ou produits parfumés tels que la laque ou de lotion.
MARTI LUSSIER (anglophone), coordonnatrice des événements communautaires
                        226-787-0333 marti@autismontario.com
For the English version of this poster please return to the main page and click on the corresponding event poster
Vous désirez parler à quelqu'un en français? 416-246-9592, poste 239 ou rpcprovincial@autismontario.com
Marti Lussier, SW Community Events Coordinator
226-787-0333 or marti@autismontario.com
When & Where

Sarnia Evangelical Missionary Church
707 Talfourd St
Sarnia, ON
Canada

Sunday, 18 December 2016 from 4:00 PM to 8:00 PM (EST)
Add to my calendar
Organizer
La région Sud-Ouest de l'autisme de l'Ontario comprend:

-Windsor Essex (et ses environs)
-Chatham-Kent
-Sarnia-Lambton
-Middlesex-London (et environs)
-Huron Perth (Goderich-Clinton, Stratford et des régions avoisinantes)
-Grey Bruce (owensound - Kincardine et les régions avoisinantes)
Questions fréquemment posées
1.) Est-ce que je dois imprimer les confirmations ou billets reçus par courriel pour assister à cette activité?
Non, vous n'avez rien à imprimer. À votre arrivée, vous devrez vous présenter au comptoir d'inscription. On vous demandera votre nom et le nombre de personnes qui vous accompagnent. C'est tout!


2.) Dois-je apporter une preuve de diagnostic?
Non, ce n'est pas nécessaire. Présentez-vous au comptoir d'inscription et profitez de l'activité.


3.) Est-ce qu'il y a un coût d'entrée à cette activité?
Presque toutes nos activités sont offertes gratuitement parce que les frais d'inscription sont payés par le programme Potentiel, d'Autisme Ontario, en partenariat avec le ministère des Services à l'enfance et à la jeunesse de l'Ontario. S'il y a des coûts à débourser, cela sera indiqué sur la page d'inscription lorsque vous sélectionnerez le nombre de billets dont vous avez besoin.


4.) Est-ce que je dois être membre d'Autisme Ontario pour m'inscrire et participer?
Non. Le fait d'être membre vous donne accès à d'autres possibilités très intéressantes, mais les activités proposées dans le cadre du programme Potentiel, d'Autisme Ontario, sont ouvertes à toutes les familles d'enfants de moins de 18 ans ayant un TSA, qui résident en Ontario.
Marti Lussier, coordonnatrice des événements communautaires
226-787-0333 ou marti@autismontario.com
Vous désirez parler à quelqu'un en français? 416-246-9592, poste 240 ou  veronic@autismontario.com