Description
DOOR COVER $24
YOU CAN PAY AT THE DOOR
(ONCE TICKET SALES HAVE ENDED)

19+ event
Capital Pride and Sashay have joined forces at this year's official Rainbow Party to bring you Internationally renowned DJ/Producer DEKO-ZE, DJ Cozmic Cat (Toronto) & drag performances by top Canadian Queen Sofonda Cox (Toronto), Kiki Coe & Koko Shennel (Ottawa). 


---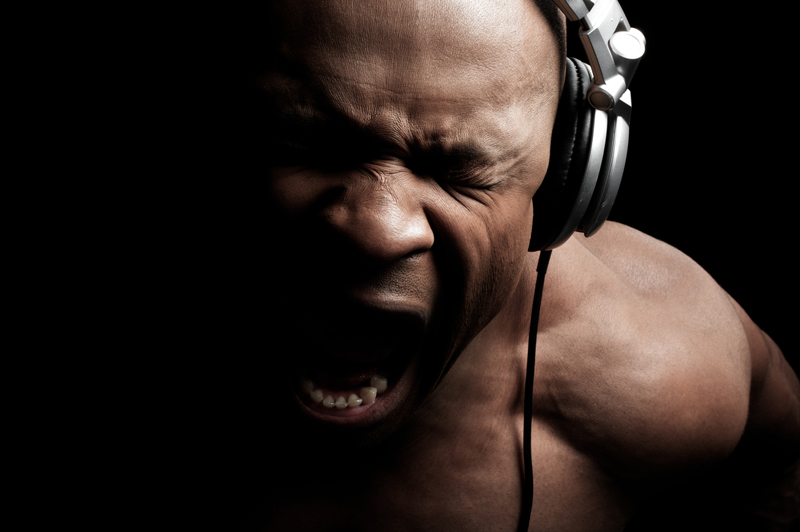 DEKO-ZE (Headlining DJ from Toronto)
Deko-ze has been dubbed 'Canada's Hardest Working DJ', setting the standard in Canada for over 20 years.  He is a resident DJ at Canada's top nightclubs including Guvernment, Ryze, Prism, Comfort Zone, Coda and Fly. He has also burned up the decks in the US, Mexico, UK, Germany and Taiwan and also wears the promoter, radio show host & producer, promo pool reporter, magazine columnist and record store music purchaser hats.He is also co-owner of Jungle Funk Recordings and its sister label Jungle Tekk, with Jerome Robins. Jungle Funk Recordings was ranked the 28th top selling house Label on Beatport in 2014. In addition he has held roles as a music columnist for NY based magazine Odyssey and Toronto's Xtra Magazine.Deko-ze has been cited as "one of Toronto's Best" by Eye Weekly, Fab, Now Magazine, Xtra, and the Toronto DJ Festival.He frequently performs at some of Canada's largest festivals; WEMF, Digital Dreams and Toronto Pride where he has co-headlined at the official closing party for the last nine years.
---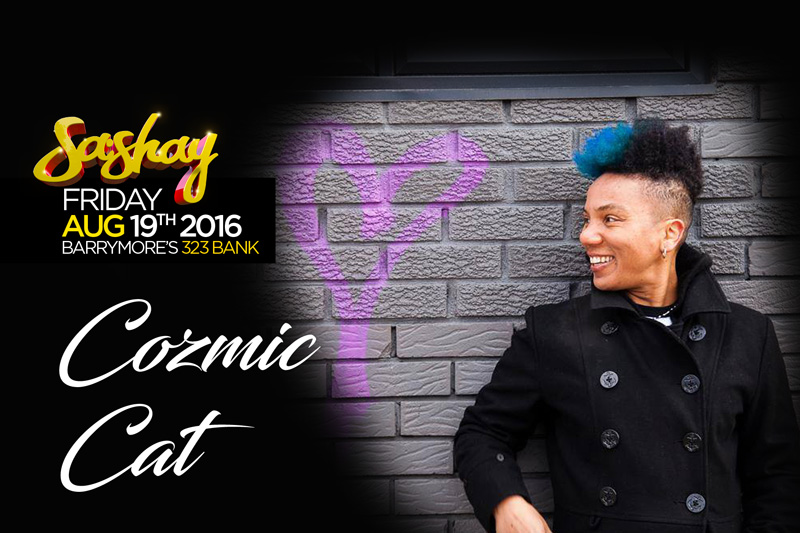 COZMIC CAT (Toronto)
After calling the DJ booth home for fifteen years, Coz has played alongside a slew of music royalty including ?uest Love, De La Soul, jazzy Jeff, Louisahhh!,  Cazwell, Deep Dish and Cosmo Baker and many many more but this never changed the humble and giving character that Coz is. In fact, it's only made her more sharing of her experiences and when she's not spinning or in the studio she can be found mentoring at Supporting Our Youth and facilitating workshops for DJ'ing and producing with the Toronto District School Board. With a weekly residency at Toronto's Drake One Fifty, a monthly at The Round, and never far from appearing at high profile events and festivals, this is one cat whose party is never over. But most importantly, a Cozmic Cat party is one everybody is invited to.
---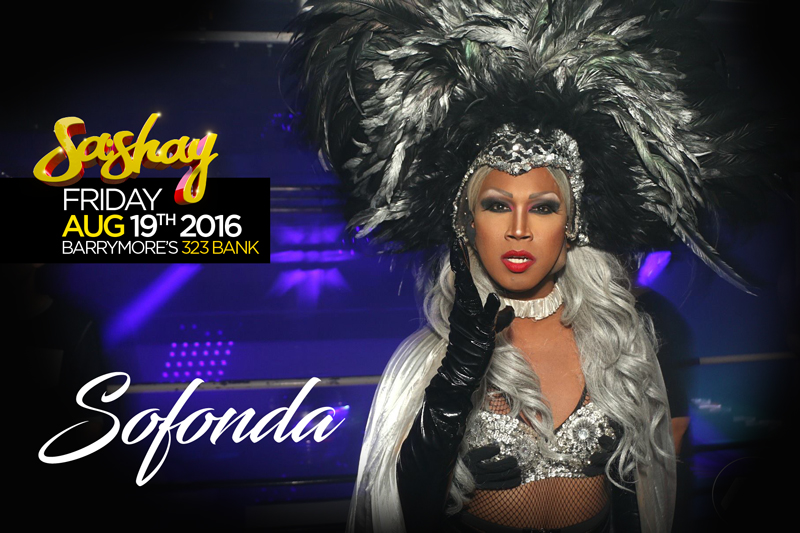 SOFONDA COX (Toronto)
Sexy, Sassy , Sensational, Sofonda Cox is Toronto's Fabulous Queen!!! For 16 years she has reigned supreme as Toronto's hardest working queen, who can be seen everywhere. She is an actor who has done appearances in Film and Television such as Cake , Soldier's Girl and Queer As Folk.

Apart from being the resident queen and host at establishments like, Woodys, Fly2.0 nightclub, Zipperz, El convento Rico, and the pride PRISM festival, she has been booked all over the world in countries like the US, Brazil, Malaysia, and all over Mexico.

Known for her props, she has also recently garnered Worldwide appeal with her puppeteer performance as Destiny's Child which went viral on Facebook , boasting over 1.5 million views all over the world. Her recent Lemonade Tribute video went viral as well, now at 250k. earning Sofonda the title of " Canada's Viral sensation.  She has even caught the attention of LOGOTV, NEWNOWNEXT and even Rupaul.

You can always find her stirring up the news feeds and social media outlets. She is also TD bank's pride ambassador. Follow her on Instagram @sofondacoxto or on Facebook. 16 years and still going strong, this Canadian Queen is definitely on Fire and her flame is not going out anytime soon.
---


KOKO SHENNEL (Ottawa)
Koko Domenique Shennel is a dynamic and eccentric individual with a creative attitude for DRAG!! Koko started drag back in Toronto about 17 years ago. She was dared to perform for a friend's birthday party in drag, from there her drag career took off. Koko Domenique Shennel has and continue to lend her unique persona to various LGBTQA+2 causes and initiatives that fights to secure the basic human rights for her LGBTQA+2 community.

Now based in Ottawa, Koko D Shennel has built a reputation as one of the fiercest queens in the Capital. In 2013 she captured the converted title of Miss Capital Pride and Miss Capital Noel, she is a regular performing act at Ottawa Capital pride. Koko Domenique has a day job- working for local AIDS Service Organization in relations to gay men's sexual health education and prevention.

You can see Koko regularly performing at her favorite local bar the Lookout-as well notably Sashay a big seasonal party produced by Ashley Gauthier and Chris Murray with community supporters and local drag acts. Simply Koko.

---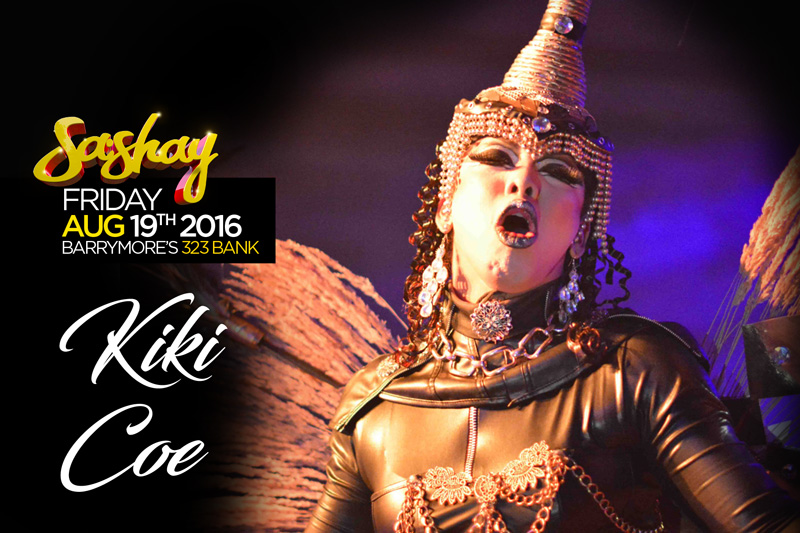 KIKI COE (Ottawa)
It's hard to believe that Kiki Coe started doing drag on Halloween just 4 years ago.  She has quickly become one of the most talented and seasoned queens Ottawa has seen in years, spending countless hours perfecting her outfits and stage material.

Kiki fell in love with the feeling of transforming into a completely different person, interacting with the crowd and giving it all for them.

Creating big costumes and Gaga like headpieces, Kiki dazzles her audiences at venues across the city. Best of all, she makes everything she wears making her a truly talented designer and performer alike!

---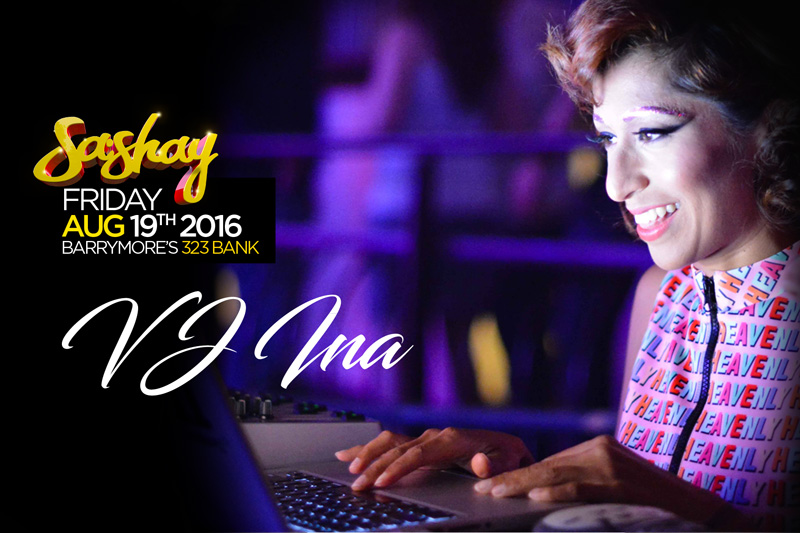 VJ Ina (Visuals)