Description
2017 Accessibility Services Conference
Accessibility service providers continually address complex needs that are presented to them by students. The 2017 Accessibility Services conference will provide attendees with an in-depth education on critical accessibility challenges while promising to provide the accessibility services provider with an abundance of solutions for academic success for individuals with or without disabilities.
The Conference will be held on November 16th and 17th at the Corner Café, Saskatchewan Polytechnic, Idylwyld Campus. Doors will open Thursday, November 16th at 8:30 am and the Conference will start at 8:45 am to 4:00 pm. Day two will run from 8:30 am to 12:00 pm.
Full Conference (1.5 days) : $139.00 *lunch included on Thursday
Hands on please bring an iPad or iPhone
Half-Day Conference (Day Two): $75.00
Our Exceptional Speakers:
Day One:
November 16, 2017
Dr. Therese Willkomm, PhD, ATP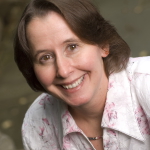 Dr. Willkomm is an amazing Assistive Technology magician who has invented over 1,200 different Assistive Technology solutions including 50 different iPad solutions for people with disabilities. She is known nationally and internationally for her unique five minute approach to creating solutions using 10 basic hand tools and 30 different every day materials. She has presented in 47 states and eight foreign countries. Dr. Willkomm has authored 22 publications including "Assistive Technology Solutions in Minutes - Make a Difference Today" and "Assistive Technology Solutions in Minutes- Book 2 – Ordinary Items Extraordinary Solutions". Dr. Willkomm holds a PhD in Rehabilitation Science and Technology and is the director of New Hampshire's state wide Assistive Technology program. She is also a clinical associate professor in the Department of Occupational Therapy at the University of New Hampshire and oversees the graduate certificate program in assistive technology at UNH.
Talk Topic:
Assistive Technology and Universal Design
In this fully interactive presentation, Dr. Willkomm will cover:
The differences between universal design and assistive technology

Awesome iPad Adaptations and accessories

Accessibility features built into iPads (Please bring an iPad or iPhone for hands on exploration)

Apps for reading, writing, notetaking, organization, etc.

Uses for iPad camera in post-secondary and technical education programs

Additional resources and Q&A periods
Day Two:
November 17, 2017
Dr. Pam Gillies, MD
Dr. Pam Gillies runs a successful psychiatry practice in Saskatoon, and is also a psychiatry faculty member in the College of Medicine at the University of Saskatchewan. Dr. Gillies' progressive approach to understanding and treating the neurobiological basis of mental health symptoms, separates her from the field. She is an innovator in her practice of psychiatry, and held in high regard by her patients.
Talk Topic:
Mental Health Diagnosis and Intervention for Adults
Dr. Gillies will cover:
Neurobiological basis of mental health symptoms
Dysregulation theory
Intervention and treatment
Q and A
Please Note: If you have dietary restrictions please contact Accessibility Services by email accessibility@saskpolytech.ca or 306-659-4098.
Hotel Accommodations:
Discounted blocks of rooms are available:
Parktown Hotel - 306-244-5564 Reservation Code # 246973
Holiday Inn Express - 306-384-8844 Reservation Code # Saskatchewan Polytechnic
**Annual Meeting for SASK DSP Members only will take place after day two of the conference. Lunch will be provided.**
Questions? Happy to answer them! Email accessibility@saskpolytech.ca