Saskatoon: Girls Learning Code Gamemaking with Scratch & Makey Makey (Paren...
Description
Hey you! Have you joined the Canada Learning Code mailing list? If not, join here.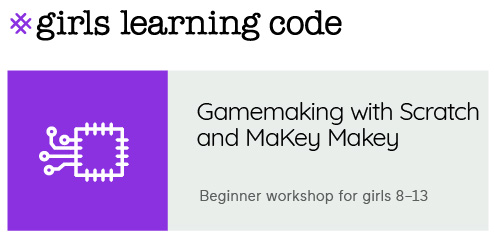 ---
This is a beginner level workshop for girls 8-13 years old and their parent/guardian/aunt/older sibling.
We are thrilled that the Saskatoon Public Library's Round Prairie Branch will be hosting us for this workshop. Register for free using the access code "SPL2017".
Note: this workshop is BYOL so each parent or guardian/youth pair is required to bring one laptop on the day of the workshop. If you would like to borrow a computer for use during this workshop, please send a request to saskatoon@ladieslearningcode.com and wait for a confirmation e-mail.
Ever wonder what it would be like to high five someone to play Flappy Bird? Or press bananas to play Pacman

At this workshop, the sky's the limit! This experience allows learners to discuss their favourite games and explore what it would be like to build an off-keyboard controller to play them.

Together, we'll learn all about basic circuitry through the use of a MaKey MaKey, an invention kit that allows anyone to build physical circuits through a microcontroller, a set of alligator clips, and anything that is conductive. We'll connect things like aluminum foil, Play-Doh, and fruit to our computers and test out how these objects can act as an extension of our keyboard.

Learners will then pair up and use Scratch, a beginner-friendly programming environment, to build their very own game. Then, they'll explore how they can take their game off the keyboard and create game controllers that players can use for a more interactive and challenging experience!

Each Gamemaking with Scratch & MaKey MaKey workshop has the same flow, but different activities. Come and create a new game every time!


Is this workshop right for you?
This is a beginner workshop for girls ages 8-13 who are new to Scratch


What will I have learned by the end of this workshop?
Create algorithms in Scratch

Design sprites in Scratch

Use events to control when things happen in my project

Use conditionals to control what happens in my project

Use loops to make things happen more than once

Use the Scratch account I made to KEEP CODING!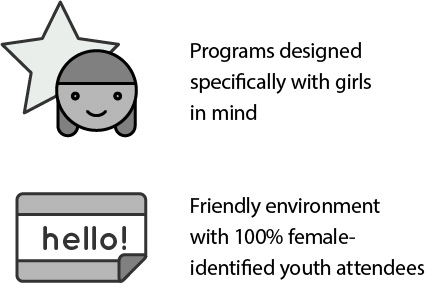 Requirements: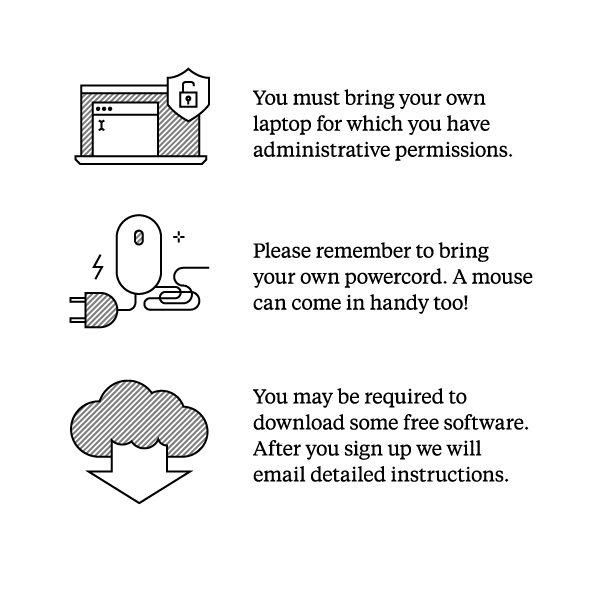 What parents say about Girls Learning Code:

"My daughter went to the camp without a clear understanding of what a tech camp for girls was but was pleasantly surprised by the experience. She enjoyed every single day at the camp and showed great enthusiasm about the topic she and her group chose to present. I would not hesitate to send her to another tech camp with LLC whenever the opportunity arises."

"My daughter wasn't sold on the idea of attending a "technology camp" for March Break. By the second day she was raving about how much fun she was having AND how much she was learning. What a great combination!"

"I learned about Girls Learning Code from the Toronto Star. I looked into it and I thought it was such a great opportunity for my daughter to be exposed in the field of technology. I was really happy that she went to Girls Learning Code because she was introduced to different programming languages, exposed to companies like Google and Mozilla and had to work with different girls she's never met before. I wish my older daughter who is now in first year university had the same opportunity as her sister."

"This was a great iniative that is needed to encourage females to become leaders in computer technology field. It was inspiring for my daughter to visit Google, to see a modern office space, to see a bilingual women in a leading position at Google. This camp provided a perspective to girls that they not only can play and use technology, they can design, create and become leaders in technology."

"My daughter had a blast, the other campers were a great bunch of girls, they learned, grew and had fun. The venue was well chosen, the balance of activities was good. The extra little touches of caring were noticable and appreciated. The camp was down to earth and unpretentious but the counsellors took their jobs seriously. A+. I will recommend to other parents."


Questions? Email us at
info@canadalearningcode.ca
You can also find us here:




Hope to see you soon!
If for some reason you can't make it check out our REFUND POLICY.