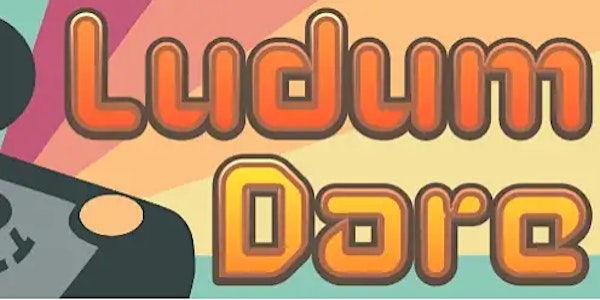 Saskatoon in-person Game Jam (Ludum Dare)
Create a videogame within 48 hours solo or as a team! In-person, at the University of Saskatchewan
When and where
Location
3rd floor Spinks lab 110 Science Place 3rd floor, Spinks Addition Saskatoon, SK S7N 5C9 Canada
About this event
Friday Jan 7th, 5 - 6pm UNITY FOR BEGINNERS TUTORIAL
Friday Jan 7th, 6pm Game jam opening presentation in S311
It's game jam time! Your mission, should you choose to accept, is to create a videogame based on a specific theme within 48 hours - with a team, or solo. Boardgames are also cool.
This event will be held IN-PERSON at 3rd floor Spinks Lab, Thorvaldson building, 110 Science Place at the University of Saskatchewan. Directional signs will be posted at each entrance.
There is NO cost to attend. FREE food will be provided for Saturday lunch, Saturday supper and Sunday lunch.
If you don't have a computer to bring, the University of Saskatchewan's Computer Science Department have generously supply FREE temporary logins for lab computers. FREE wifi is also available. USB game controllers will also be available for use (but not to take home).
What is Ludum Dare? https://ldjam.com/events/ludum-dare/rules
Founded in April 2002, Ludum Dare is an online community best known for Ludum Dare Game Jam event. During Ludum Dare events, developers create games from scratch in a weekend based on a theme suggested by the community. Ludum Dare events take place every April, August and December.
Why Ludum Dare instead of Global Game Jam? Simply put, feedback. Ludum Dare provides similiar web hosting to GGJ, but allows participants to submit reviews and scores on each other's games. Furthermore, for each game YOU review, YOUR game is shown to another random person. The more games you review, the more reviews your game will get! Feedback is an integral part of game development, and the mor eyeballs that see your game, the better!
Links
Ludum Dare Rules: https://ldjam.com/events/ludum-dare/rules
Saskatoon Game Designers facebook group: https://www.facebook.com/groups/744715265703907/
SK Game Development Discord: https://discord.gg/hq2cuxR
Organizer: Michael Long | michael at foolish-mortals.net (replace at with @)
Jan 6 : Friday
17:00 - 18:00 Unity for beginners tutorial
18:00 - 18:30 Welcome announcements* and Keynote video
18:30 - 19:00 Getting to know each other / ice breakers / group forming
19:00 - 19:30 Group pitches - what is each group planning to make
19:30 onwards Teams start jamming
Jan 7 : Saturday
09:00 - 09:30 Announcements* and chance for joining a group (if not present Friday)
11:00 - 12:00 Check in with all jammers and make sure they have an account on the Ludum Dare website, and set up a game project page together by this time
12:00 - FREE lunch and presentation from guest speaker
6:00 - FREE supper
Jan 8 : Sunday
09:00 onwards Jamming
12:00 FREE lunch
16:00 - TEST YOUR BUILDS, write entry pages for Ludum Dare website, create and upload trailers
17:00 - JAM IS DONE! Play each other's games, give feedback. Please invite friends + family to try out all the games
18:00 - Awards ceremony, give out prizes!
Go home, get some sleep.
Thanks to the University of Saskatchewan and the Computer Science department for the venue.
Participation made possible through SaskInteractive Media Association Inc.'s Sponsorship
Development Fund.