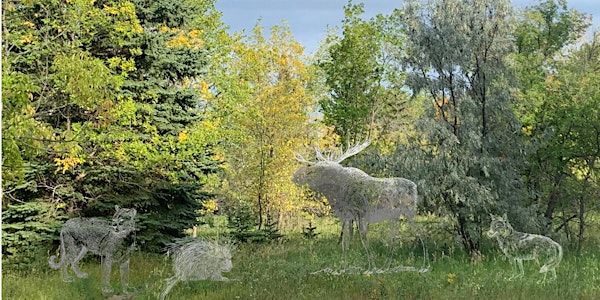 Saskatoon's Wildlife—the real night life in Saskatoon!
Saskatoon's trail cams reveal who's who.
About this event
Dr .Ryan Brook has access to Saskatoon's real night life. His Wildlife Ecology and Community Engagement (WECE) lab at the University of Saskatchewan uses 30 trail cameras strapped to trees to photograph the different animals that are coming and going in the city and on its fringes. Approximately 85% of the photographs in the first four months were of animals active at night. Our river corridor is a living habitat that's home to a lot species including coyotes, skunks, foxes, moose, deer, rabbits, porcupines, beavers, and muskrats, but there have been cougar and bear sightings.
The U of S project is part of the Urban Wildlife Information Network (UWIN), which has dozens of cities compiling and sharing similar data with each other. Saskatoon is one of the first Canadian cities involved in this alliance of urban wildlife scientists committed to doing the research necessary to enhance the ability for people and wildlife to coexist in cities. The WECE lab data will be invaluable to better understanding animal patterns in Saskatoon and could be used to shape wildlife policy and land use planning. The Saskatoon metropolitan area is anticipated to grow to ½ million people and there are important Green Network Study Areas in the works which are vital for ecological connections along the river and the associated northeast swale, small swale, Hudson Bay Swale and west swale which are all part of the South Saskatchewan watershed.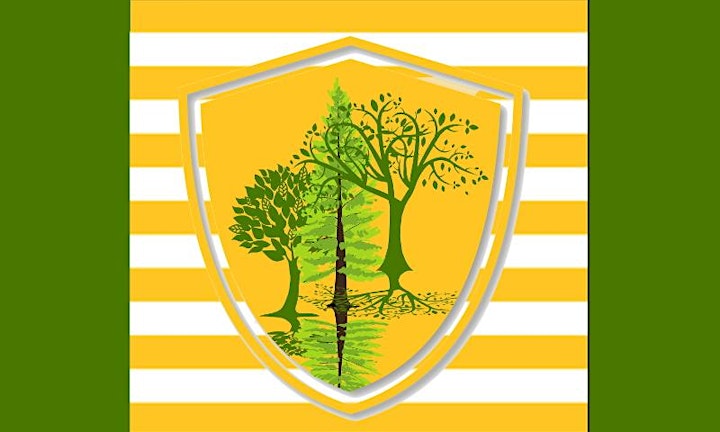 This program for National Forest Week is brought to you by the Friends of the Saskatoon Afforestation Areas an environmental non-profit charity that was created to preserve and restore the 326-acre Richard St. Barbe Baker Afforestation Area and the 148-acre George Genereux Urban Regional Park. Our work reinforces the 1972 City Council decision designating these afforestation areas on the western fringe of Saskatoon to "be preserved in perpetuity." They are important habitat for wildlife as well as semi-wild public spaces for recreation and nature immersion. The larger of these two areas is named after Richard St. Barbe Baker (1889-1982), who has been called the "first global conservationist" and in recognition of this he was made the first Honorary Life Member of the World Wildlife Fund in 1969. A British forester who also homesteaded and studied in Saskatoon, he dedicated his entire life unfailingly to the preservation and planting of trees and forests.
As a member of the Indigenous Land Management Institute in the College of Agriculture and Bioresources, Brook combines traditional knowledge, wildlife ecology, ecosystem monitoring science and a wealth of data about wildlife movement and activities in Saskatoon. Join us on Saturday Sept. 18 at 7:00 pm as we discover what Brook's lab has discovered and how we can better understand urban wildlife and the ecology around us. It is a great opportunity to increase our capacity to connect with and co-exist with our urban wildlife.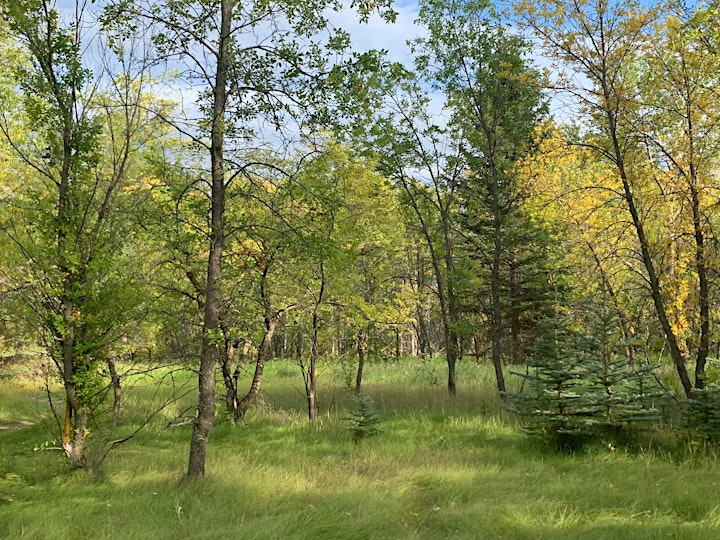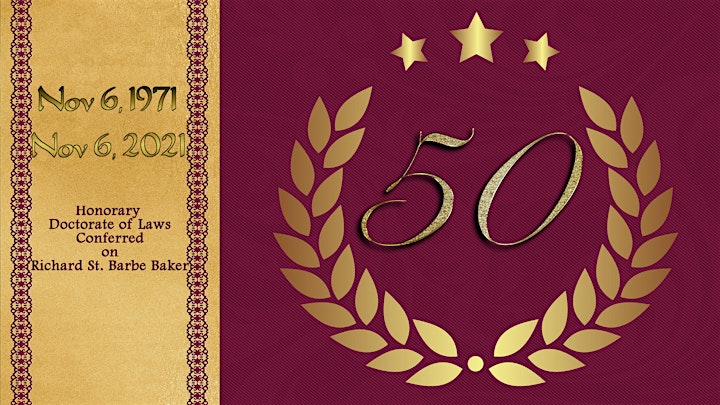 Heritage film release - information coming soon - stay tuned
• 2021: Inspiring Environmental Action: Ordinary people doing the Extraordinary
The largest afforestation area in Saskatoon was named after Richard St. Barbe Baker OBE, Hon. LL.D. F.I.A.L., For. Dip. Cantab., ACF (9 October 1889 – 9 June 1982). Baker was a silviculturist, conservationist, environmental activist and prolific author, who contributed greatly to worldwide forest protection, reforestation and desert reclamation efforts. Richard St. Barbe Baker was one of the first climate change activists in that he addressed the issues surrounding climate change before this reality was named and his life demonstrates how an individual can take extraordinary action for environmental education and protection. Baker was ahead of his time in many ways and he is an inspirational role model for our time. The organization he started in 1922, now known as the International Tree Foundation, and other successful international organizations and activities started by individuals inspired by him (Eg: Plant-for-the-Planet and The Forest Trust) demonstrate this potential for inspired action. November 6, 2021 is the 5oth anniversary of Baker being awarded an honorary Doctorate of Laws from the University of Saskatchewan (U of S). Baker has other connections to Saskatoon; he was one of the first 100 students at the U of S, initiated former Prime Minister John Diefenbaker there, planted a tree at the U of S on World Environment Day, 1982, died here 4 days later and is buried in Saskatoon's Woodlawn Cemetery.