Sat. Feb. 1 @ 5 pm - Secrets of Stand Up Comedy Seminar & 1 ticket to Funny...
Description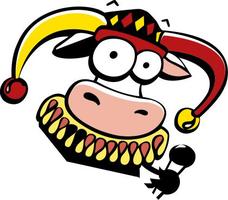 SPECIAL Interactive COMEDY Seminar – 1 hour only Saturday, FEBRUARY 1

@

5 pm to 6 pm (with Q & A):

SECRETS of STAND UP COMEDY
. This course was written and presented by the Producer of the
CALGARY COMEDY FESTIVAL
after he performed in over 1500 shows
AND
from seeing 1000s of performers! Stu painstakingly wrote the 200 page stand up comedy workshop.
Stu takes the best elements from the workshop to offer the incredible essentials in the

"

SECRETS of STAND UP COMEDY Seminar

"

. It is pure awesome, funny and practical

---

All at the same time.
PLUS you receive 1 ticket to WATCH & LAUGH during -

FunnyFest COMEDY WORKSHOP Graduation Showcase

Sunday, February 2

@

530 pm
!
This show will
feature 8 comics.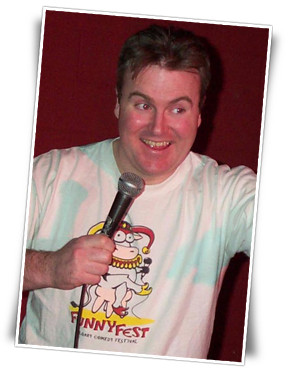 INSTRUCTOR & Impresario: STU HUGHES - Clever, over - the - top and fast paced! Ride the roller coaster of funny with Stu. Stu painstakingly wrote the 200 page stand up comedy workshop. He takes the best elements to offer the essentials in the "SECRETS of STAND UP COMEDY".
VENUE: DOG & DUCK PUB 5340 2 Street SW, Calgary T2H 0G7
WEB: https://funnyfest-stand-up-comedy-secrets-seminar.eventbrite.ca
Consider registering for the 6 class FUNNYFEST COMEDY WORKSHOP held weekly:
Learn from the pros through a hilarious and non-competitive Comedy Seminar! An opportunity to improve your comedy skills, your humour in the workplace skills and also become a stand up comic —
FunnyFest
would teach you the secrets of stand up comedy! This highly interactive, comedy workshop is perfect for any person interested in stand up comedy and/or applying proven stand up comedy techniques to your personal and business life. Stand up comedy is an art and science. Laughter is a gift and a useful tool. The
FunnyFest workshop
will make you think, work and improve. These universal principals you can apply in your business and everyday life. PLUS you will have NON-STOP fun while you learn!
What are
FunnyFest
's credentials?
FunnyFest
has extensive expertise in this arena.
FunnyFest Calgary Comedy Festival
is Western Canada's largest comedy event with over 1900 comedy events produced. FunnyFest has developed over 30 professional stand up comics.
If you elect to purchase the Stand Up Comedy Workshop you will receive a 15% discount. The workshop is taught by professional stand up comics that have performed in at least 1000 shows each.
Investment includes:
All materials, In class video, $100 tickets to the Calgary Comedy Festival, big laughs and a chance to compete in the
20th Annual

FUNNYFEST TALENT SEARCH
, industry referrals and Q&A.
Don't wait another day! Sign up now!
For further information please contact
FunnyFest Calgary Comedy Festival Society
at the links next to this posting or Hotline: (403) 228-7888.