Saturday Night at Daisy Dell Farm in Perth Ontario is an Outdoor Concert series featuring leading Canadian Talent!
About this event
Coming August 21
IAN TAMBLYN
Ian Tamblyn is a well-loved folk musician - an exceptional guitarist with a smooth and soothing voice who has performed on many Canadian stages. He was voted English Songwriter of the Year in 2010 by the Canadian Folk Music Awards and has been awarded the Estelle Klein and Helen Verger Awards for his contributions to Canadian folk music. At last count, Ian has released 44 albums. This spring marks the re-release of his Juno nominated album "Magnetic North". We are delighted to have him perform on our stage this August 21!
"Woodsmoke and Oranges"
by Ian Tamblyn
Saturday Night at Daisy Dell Farm
Concert Series 2021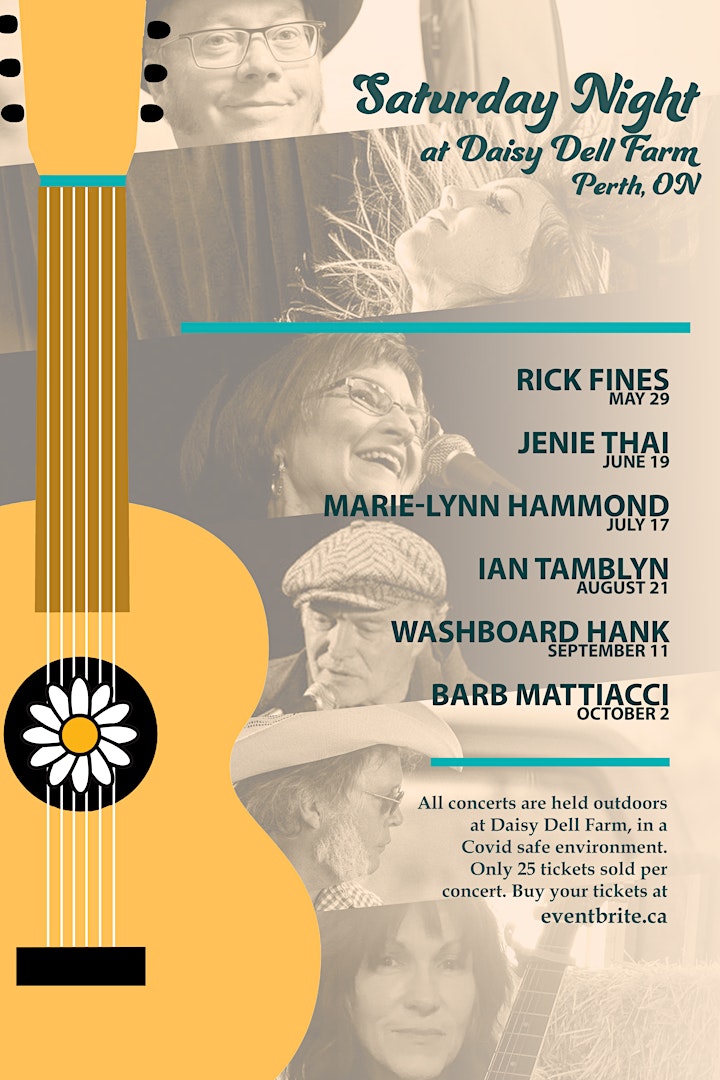 To obtain tickets for all of the concerts in this series search eventbrite.ca using the musicians' name. For any further inquiries, please contact us at daisydellfarm@gmail.com.