Saturday Night at Daisy Dell Farm in Perth Ontario is an Outdoor Concert Series featuring leading Canadian Talent!
About this event
Coming June 19
JENIE THAI
"Jenie Thai is an uncommon talent, full of life and zest and sparkling energy. While based in the blues, this woman's music is passionate pop with style and guts and a cheeky smile that will light up audiences wherever and whenever she plays."
- Flohil and Associates Publicity and Concert Promotions, Richard Flohil
Jenie Thai is composed, pleasant and friendly. She is also tough and gritty, and plays barrelhouse piano steeped in blues - and if that wasn't enough to get your head around, she also writes and sings tough and tender ballads, direct from her heart to yours. We are thrilled to have her perform on our stage at Daisy Dell Farm!
Saturday Night at Daisy Dell Farm began as an idea to support Canadian musicians and offer a safe place where our local community can experience live music again. We will only be selling 25 tickets per event in order to safely social distance. We ask that you bring lawn chairs, umbrellas, and favourite beverages.
Night On Fire
by Jenie Thai
Saturday Night at Daisy Dell Farm
Concert Series 2021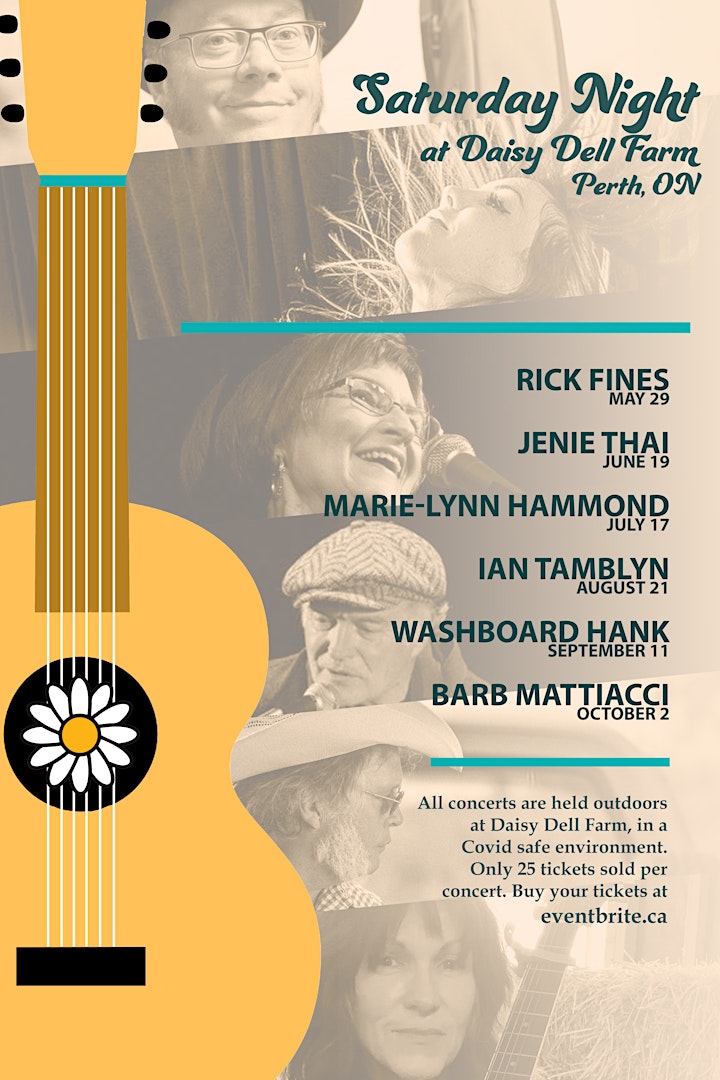 To obtain tickets for all of the concerts in this series search eventbrite.ca using the musicians' name. For any further inquiries, please contact us at daisydellfarm@gmail.com.