Saturday Night at Daisy Dell Farm in Perth Ontario is an Outdoor Concert Series featuring leading Canadian Talent!
About this event
Coming May 29
RICK FINES
Rick Fines has had a long and storied career as one of the country's hardest working musicians. Steeped in roots music, Rick crafts a unique blend of warm-hearted blues, juke joint folk, and dockside soul. His fabulous new release, "Solar Powered Too" is nominated for a 2021 JUNO for Best Blues Album! Rick engages audiences with captivating songs, diverse guitar styling, and his signature vocal growl. We can't wait to hear him perform at Daisy Dell Farm!
Below The Surface
by Rick Fines
Saturday Night at Daisy Dell Farm
Concert Series 2021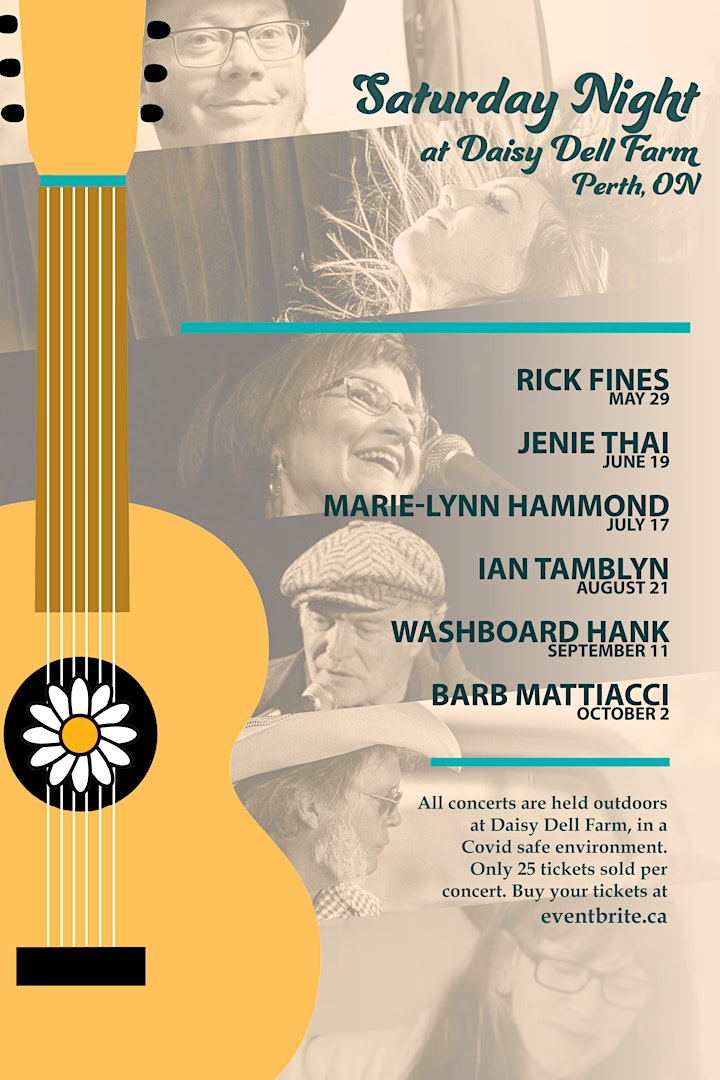 To obtain tickets for all of the concerts in this series search eventbrite.ca using the musicians' name. For any further inquiries, please contact us at daisydellfarm@gmail.com.