Saturday Night at Daisy Dell Farm in Perth Ontario is an Outdoor Concert Series featuring leading Canadian Talent!
About this event
Coming September 11
WASHBOARD HANK
Washboard Hank's exploits as singer, songwriter, multi-instrumentalist, and comedic backwoods philosopher, have delighted and entertained people for over 35 years. The ability to spread joy has been Hank's constant goal. Whether playing the guitar, banjo, kazoo, dobro, or mandolin - or The Kitchen Sink Tuba - or his legendary Stradovarious Washboard (a truly amazing conglomeration of bells, license plates, horns, duck calls, pots and pans), Hank promises to entertain! Hank is one of Canada's most treasured songwriters. Songwriting is the heart of who he is as an artist; and strong songwriting is the foundation of a highly entertaining show. We can't wait to see what Washboard Hank has in store for us on Daisy Dell Farm!
Washboard Boogie
by Washboard Hank
Saturday Night at Daisy Dell Farm
Concert Series 2021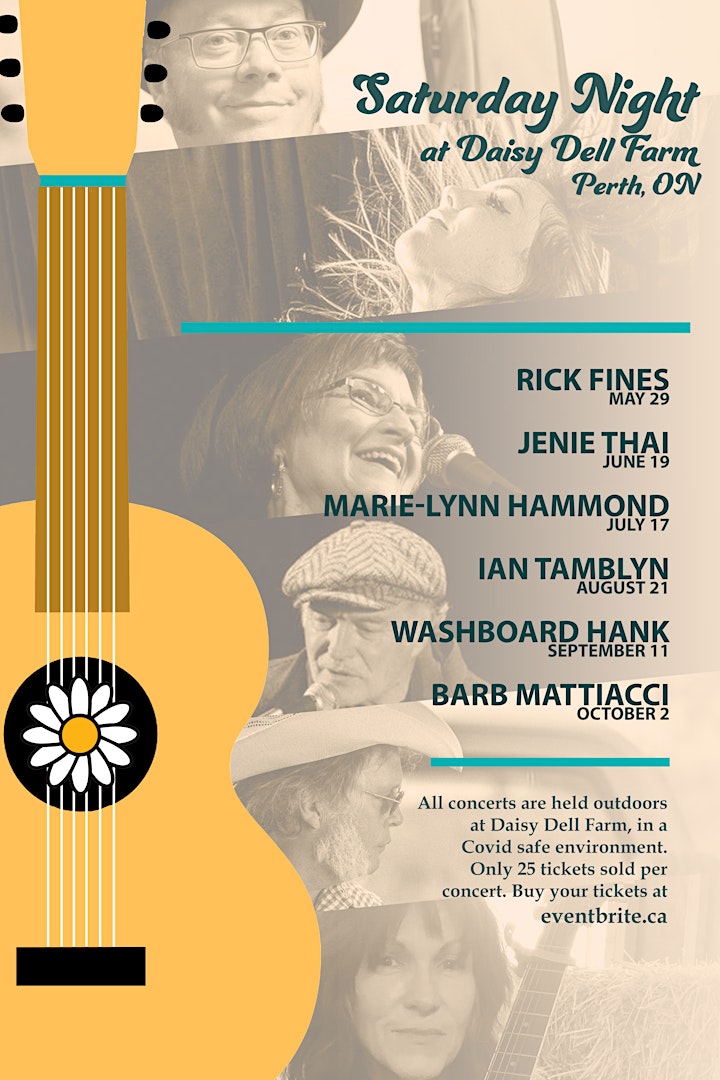 To obtain tickets for all of the concerts in this series search eventbrite.ca using the musicians' name. For any further inquiries, please contact us at daisydellfarm@gmail.com.