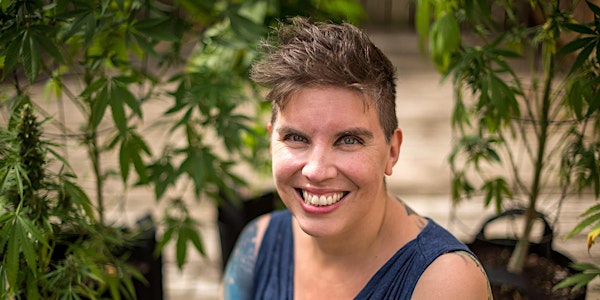 A monthly online hangout for ladies who love cannabis!
About this event
So: what is Saturday Night Sesh?
It's a recurring online cannabis event for women 19+, by invitation only.
What happens at Saturday Night Sesh?
It's pretty easy! Once you get your Zoom invite, you login, get happy eyes by whatever method you choose, and get to know and connect with other like-minded ladies who love this amazing plant. Ridiculous pop culture chat will be encouraged.
Are there any rules to Saturday Night Sesh?
Actually, yes. This event is meant to be a positive space. This means the following clownery won't be tolerated: racism, sexism, homophobia, transphobia. I like to believe stoners are awesome people so be the awesome person I know you are.
Is participation confidential?
You bet. Despite being federally legal, weed still carries a stigma. That is slowly changing, but we have a ways to go.
So what happens at Sesh stays in Sesh. That is the other rule.
How am I allowed to consume at Saturday Night Sesh?
Whatever way you like! Dabs, joints, bongs, edibles…if you can do it from the safety of your home, go wild! Keep water and snacks handy.
Remember: this is a cannabis only event for women 19 and older.
Hey, what is your deal anyway?
I'm a fully Certified Cannabis Health Coach who believes in creating community. I want to see women thrive and change their lives using this incredible plant that's been unjustly demonized. Saturday Night Sesh is my first step to creating that community.