Description
SOLD OUT!
We've had an overwhelming response that we're planning another trip soon.
Be the first to receive an invitation.
Email us cheers@savvycompany.ca

Hop on the bus - we'll take you to Terroir
New roundtrip coach service from Ottawa & Kingston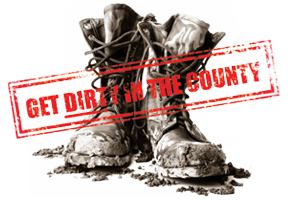 Join the Savvy Team & many other wine enthusiasts for the Terroir – A County Wine Celebration in Picton on Saturday May 3rd.

Back by popular demand, we're making it easy for you to enjoy all of the festivities at Terroir with a roundtrip coach package from Ottawa & Kingston.
In conjuction with our transportation partner - Sandbanks Vacations - hop on the bus & we will provide you an easy ways to enjoy the day at Terroir. Sip, savour & discover all of the great wines & foods under one roof at the historic Crystal Palace in the heart of Picton.
Many County wineries will introduce their new spring releases & pair their wines with delicious cheeses & locally made gourmet foods to give you a memorable food & wine experience.
It will be a fun day meeting the dynamic people who are involved in the growing reputation of 'The County' - winemakers, chefs, local artist...and be sure to take part in the seminars too - including a wine & cheese tasting by our own Savvy Sommelier Debbie Trenholm & our Cheese Sommelier Vanessa Simmons.
ADVANCE BOOKING ONLY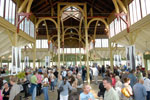 Savvy Special: $99
Price includes roundtrip transportation, a ticket to Terroir, winery tours & HST.
SCHEDULE
Departs downtown Ottawa at 8:30 am from the World Exchange Plaza. We will also make a pick up at Starbucks in Pinecrest Mall.

Your Savvy Team that will meet you at these locations will be:
@ World Exchange Plaza - Debbie
The bus will awaiting you on Albert Street at Metcalfe (at the entrance near the LCBO store).

@ Starbucks - Vanessa
Rendez vous with Vanessa at the Starbucks entrance located on the side of the Chapters store.
Our plan is to arrive at Terroir by 12 noon.

At 3pm, we will hit the country roads to visit 2 boutique wineries.
By 8:30pm, the coach will return to Ottawa.
This schedule gives you time to enjoy all of the activities at Terroir, see the picturesque country side & visit two wineries.
BONUS! A Savvy Sommelier will be on the coach with you offering wine tips, stories about Prince Edward County & on hand to answer any 'County' questions along the way.
NOTE: A minimum of 20 people is required for this special bus package to operate. You will be notified by April 30th if the bus will be cancelled.
Savvy Company has many ways to discover The County.


Everyone is welcome to join us!

Contact Savvy Company for more information about other Savvy Events
www.savvycompany.ca
613.SAVVYCO
613.728.8926
Cheers!