Description
This is the Registration site for Exhibitors - if you want to come to this event as an attendee only, we will be opening our Attendee registration shortly.
In November of 2018, Sustainable Hamilton Burlington (SHB) launched the Bay Area's first-ever tradeshow focused on sustainable business. The response from our members and the community was tremendous!
So now we're back with SBX19: The Sustainable Business Conference and Expo. Once again we'll feature a tradeshow highlighting the best sustainable business technologies and practices in the Bay Area, combined with five hours of educational content. Our educational focus this year will be Building Better Businesses: The Sustainability ROI.
The highlight of our educational content this year will be a presentation and workshop offered by sustainable business pioneer and leading expert Bob Willard - Bob will be delving into his seminal research on demonstrating and quantifying the Return on Investment (ROI) of sustainable business practices. If you or anyone you know has concerns about how to make sustainability pay, this is the session to catch!
Based on last year's event, we're expecting:
20+ Exhibitors
140+ Attendees throughout the day
We're bringing together businesses and organizations seeking to achieve their sustainability goals with the tools and know-how to surpass those goals.
This event will provide the connections, solutions and inspiration that businesses need to take their potential beyond 'business as usual.'
Join local business leaders and sustainability champions from Hamilton and Burlington.
Discover the benefits and opportunities that sustainable businesses can reap.
Learn about SHB, the Bay Area's go-to resource for all things sustainable business.
WHEN: 10 am to 6 pm November 21st, 2019 (set-up starts at 9:00 am)
WHERE: Lincoln Alexander Centre, 160 King Street East, Hamilton
WHAT: Tradeshow, plus breakout education sessions
WHO SHOULD EXHIBIT:
Organizations who provide sustainability services or technologies– including:

Product Manufacturers and Retailers
Contractors and Consultants
Investors
Start-ups and Social Enterprises

Organizations who want to showcase their initiatives and successes in this field
WHO SHOULD ATTEND:

Organizations who want to learn more about sustainable business practices and technologies
Organizations who want to make business connections and share their experiences
Sustainability Champions who want to hone their ability to present the business case for sustainability
Members of the general public who want to learn more about the cutting-edge of sustainable business
Anyone who wants to learn about the Return on Investment available through sustainable best practices
Exhibitor Registration Includes:
Registration for two individual attendees (lunch included)
One six foot table with table cloth
Two chairs
Electrical power available on request
After set-up Exhibitors are invited to attend the opening plenary session by Bob Willard showcasing his extensive research and toolkit for understanding and expressing the business case for sustainability.
AGENDA:
agenda is still being finalized and is subject to change
9:00 am: Exhibitor Set-Up
10:00 am: Opening Plenary Session: Understanding the Return on Investment for Business Sustainability - Guest Speaker: Bob Willard (2 hours)

12:00 noon: Trade Show Open; Lunch served on the Trade Show Floor
1:00 pm: Workshop on Calculating and Communicating the ROI for Business Projects, with Bob Willard (75 minutes)
2:30 pm: B Lab Panel Discussion: The Future is My Business (60 minutes)
4:00 pm: Sustainability Reporting: You are What You Measure, so Measure What Matters (60 minutes)
6:00 pm: Trade Show closes, clean up.
Considering Exhibiting? There are other opportunities for your business around the SBX - consider sponsoring this event to raise your profile: contact us today!
Register as an Exhibitor now to receive an Early Bird discount – only until October 18th!
Click here for more information about Exhibiting in our Exhibitor Prospectus
Thank You to our Event Sponsors:
Supporting Event Sponsors

Thank You to our Organizational Sponsors:
Keystone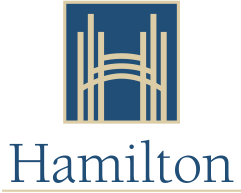 Hamilton Water
Education Sponsors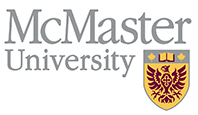 Supporting Sponsors




Granting Organizations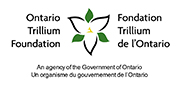 Sustainable Hamilton Burlington is one of 7 Green Economy Hubs across Ontario supporting networks of businesses to set and achieve sustainability targets. Together, we're demonstrating a more sustainable economy is possible.