Scalability: Growing a Business Effectively (Lunch & Learn)
Description
VBEC & MNP is proud to present Scalability: Enabling Growth and Driving Strategy. This interactive session will focus on the challenges that organizations face when growing their business and strategies to overcome these obstacles.
Light lunch will be provided.
Speakers: Yohaan Thommy and Sean Moorfield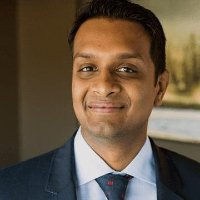 Yohaan Thommy, LSSBB, PMP, is a Partner with MNP's Consulting group based out of Mississauga. Yohaan focuses on delivering measurable financial results for his wide range of private enterprise clients.Well-versed in operations, sales, and general management, Yohaan brings an expansive background to his clients and projects. Through years of applying the principles of Lean, Yohaan has developed innovative tools and methods that engage all organizational levels, create shared objectives, and ultimately drive business improvements.
Yohaan works primarily with owner-managed, privately held businesses. His broad knowledge of this space has helped his clients realize significant performance increases that improve all elements impacting their P&Ls and Balance Sheets.
After receiving a Bachelor of Arts (Hons.) degree summa cum laude from McMaster University, Yohaan became a designated Lean Six Sigma Black Belt (LSSBB) and Project Management Professional (PMP). He is also a member of the board of directors for the Canadian Association of Pregnancy Support Services. Yohaan is an aspiring recreational golfer, but, most frequently, you will find him at home with his family, enjoying life to the fullest (and mediating the occasional fight) with his three beautiful daughters.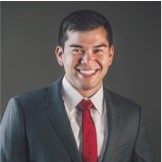 Sean Moorfield-Yee, LSSBB, is a Mississauga based Manager at MNP's Consulting Group. As an experienced consultant Sean has advised large and small private sector organizations. He focuses on understanding the practical challenges of an organization to consistently help clients grow their bottom lines with clear financial and operational objectives and timelines.
Sean has experience working with private enterprise owners around the globe. Through his work leading international operations projects and managing client relationships, Sean consistently helps to provide quality improvements, service enhancements, cost reductions, and productivity increases.
Sean works with privately held companies and his diverse portfolio includes transportation and logistics, food processing, manufacturing, and financial and administrative services.
Sean graduated from Dalhousie University with a Bachelor of Commerce degree, and is now a designated Lean Six Sigma Black Belt (LSSBB) professional. On weekends, you'll find him playing Tennis and tending to home improvement projects.

---