Scaling Up for Social Ventures

Monday, 20 November 2017 from 5:30 PM to 7:30 PM (PST)
Event Details
BC's Lower Mainland is a global hotspot for social innovation and social ventures.
This sector is growing in influence and capabilities and may hold the key to improving lives around the world; however, entrepreneurs scaling social ventures face specific challenges around funding, replication, politics, and more. 
How can social ventures overcome these challenges to affect large-scale positive impact? 
Panel: The panel is comprised of top, local changemakers, ready to share their stories and lessons learned about scaling up social ventures in Canada. 
LIMITED - Mentoring Sessions: In addition to the panel, a limited number of guests will have the opportunity to sign up for an exclusive 1-on-1 mentoring session with the panelists. Pairings are determined based on guests' interest and mentors' expertise. If demand exceeds the number of sessions, more mentors may be added. 
Schedule* 
4:00 PM - 5:00 PM - Mentoring Session*
5:30 PM - Doors open; pre-panel networking
6:00 PM - 7:30 PM - Panel: "Scaling Up for Social Ventures" 
7:30 PM - 9:00 PM - Post-panel networking
*Exact time of mentoring session subject to change
---
Mentors and Panelists**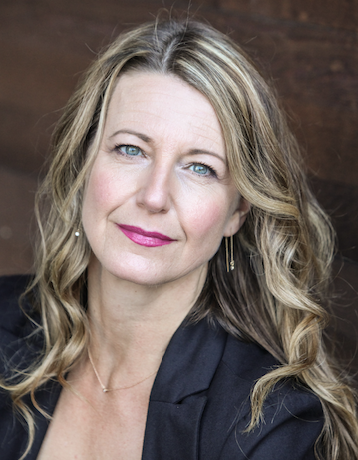 Bridgitte Alomes
Bridgitte Alomes, CEO of Natural Pod, is a thought leader dedicated to better environments for play, learning and collaboration using sustainable furniture. In her work with Natural Pod, she has helped create over 5,000 learning environments throughout the world. She's engaged over 20,000 educators through her workshops and presentations and has been dedicated to creating play-based pedagogy and sharing the importance of the learning environment design. Bridgitte also serves as President on the board of the Green Schools National Network, creating broad-based initiatives and successful strategies aimed at fostering healthy, sustainable K-12 schools across the United States.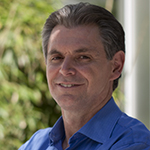 Richard Muller
Richard Muller is the Principal of Sum Things Ventured, a private equity and management consulting firm focused on mission-based organizations and social enterprises. He brings thirty years of marketing, business development and strategic planning experience to clients across a range of sectors, including retail, tourism, technology and financial services. He is also an Advisor to GrantBook, a managed services provider to foundations and other grant-making organizations in both Canada and the United States.
Prior to founding his current company, Richard held a number of senior management positions for over ten years across North America with Young & Rubicam (Y&R), a leading global advertising and communications firm. His business units provided customer relationship management, loyalty marketing and analytics services to clients such as Microsoft, Sprint, and Aetna. He began his stint with Y&R after he and a group of partners sold their database marketing company to the agency in 1999. Before that, Richard had also successfully started and managed a marketing research company, serving the needs of community-based financial institutions across Canada.
An MBA graduate from the University of Western Ontario and a BA graduate from the University of British Columbia, Richard has been interested and involved throughout his career in increasing the amount of both individual and institutional capital committed to impact investing. He helped launch Ethical Funds across the Canadian credit union system to provide members with a socially-responsible investment alternative to conventional mutual funds. He has also worked directly with portfolio companies funded by the VanCity Community Foundation operated by VanCity Savings Credit Union, one of the largest community-based financial institutions in the world.
 Lisa von Sturmer 

Having started her career in television working in professional sports for an MMA fight show and other various creative agencies as an editor, Lisa von Sturmer realized that she wanted to spend her life doing something positive that had a tangible impact on the community. In 2010, she quit her successful editing career, founded Growing City and never looked back.
Now an award-winning entrepreneur and official CBC Dragons' Den Slayer and "Game Changer", Lisa von Sturmer has founded and co-founded two companies in the past 4 years. She recently presented her first TedxTalk on social entrepreneurship, is the current Canadian Global Ambassador for International Women's Entrepreneurship Day and is an active advocate for youth entrepreneurship.
Lisa is also a member of the Leadership Committee for the Canadian Delegation of the G20 Youth Entrepreneurship Summit where delegates from each G20 nation come together in tandem with the G20 to create policies governments can implement to encourage entrepreneurship as a solution to unemployment.
Passionate about entrepreneurship as a means to creating a fulfilling life path, Lisa spends time speaking to youth groups and students on how to create businesses they love and shares the lessons she's learned along the way.
Donovan Woollard
Donovan Woollard is the managing director of RADIUS Ventures, an impact venture accelerator at Simon Fraser University's Beedie School of Business, funded by Vancity Credit Union. In this role, Donovan helps a cluster of local food and sustainable transportation ventures become market- and investor-ready. Donovan previously established Transom Enterprises to help launch and grow responsible business initiatives. Prior to Transom, Donovan spent four years as founding COO with Offsetters, Canada's leading carbon management firm. He joined as Offsetters' first employee and built it into a 24-person team with a blue-chip list of clients and partners. He has also worked for Vancity, BC Hydro, and Ecotrust, and worked the graveyard shift at a half-way house. Donovan has a Master of Business Administration, a Post-Baccalaureate Diploma in Community Economic Development, and an undergraduate degree (Hon.) in philosophy.
**More panelists to be announced
About the Moderator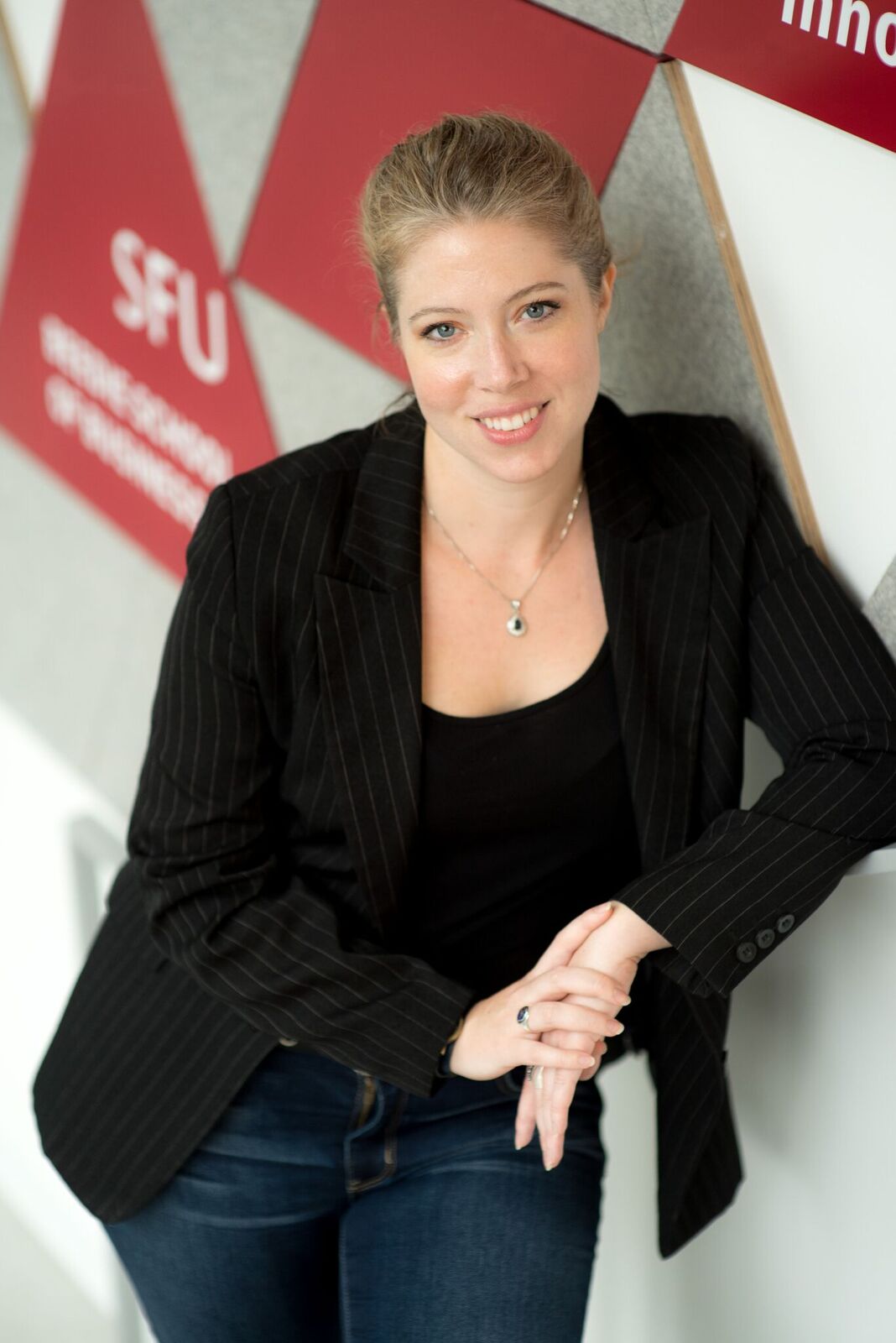 Sarah Lubik - One of Canada's 10 Federal Innovation Leaders

Sarah Lubik is SFU's Director of Entrepreneurship and is focused on aligning and accelerating entrepreneurship support across faculties within SFU and with SFU's partners, including pre-SFU partnership, education and early-stage incubation. Her background is in university entrepreneurship, commercialization, innovation ecosystems and incubation. Sarah is a lecturer in Entrepreneurship & Innovation in the Beedie School and the co-champion of Technology Entrepreneurship@SFU. She is also a Mentor in Residence at Coast Capital Savings Venture Connection.
Prior to joining SFU, Sarah worked in the Centre for Technology Management at the Institute for Manufacturing at the University of Cambridge. She has also worked as a business coach, specializing in market analysis and strategy, and project manager and coordinator on a number of international European projects aimed at supporting start-up firms through incubation. She is also the co-founder and Marketing Director of a high-tech manufacturing startup, Lungfish Dive Systems. Sarah has a BBA (honours) from SFU and her Masters and PhD in Technology Commercialization from the University of Cambridge.
---
Scale Up from Start-Up Series is a Discovery Foundation Inclusive Pipeline Catalyst Program presented by SFU's Coast Capital Savings Venture Connection and hosted by Borden Ladner Gervais LLP. 
Special event partners include the Beedie School of Business, RADIUS SFU, and VentureLabs. 
When & Where

Borden Ladner Gervais LLP
Waterfront Centre, #1200
200 Burrard St.
Vancouver, BC V7X 1T2
Canada

Monday, 20 November 2017 from 5:30 PM to 7:30 PM (PST)
Add to my calendar
Organizer
At SFU's Coast Capital Savings Venture Connection, we are training future leaders and innovators - young people with the skills, passion and dedication to be the next generation of entrepreneurs.
Since 2008 our unique, innovative and ground-breaking initiative has engaged over 6,000 participants in its programs, benefited from the support of over 150 volunteers, provided mentorship to over 200 student teams and business development services to over 170 early-stage startups, contributing to such success stories as MetroLeap Media, Buyatab, MetaOptima and Ionomr.