Description
Toronto has earned its place as a top destination for foreign investments; in 2018 the US investment alone was around $1B. with 40% of Canada's Head offices based in the TO region and 28,900 new tech jobs created in 2017, more than the Bay Area, Seattle and Washington DC combined, the competition for talent in general and tech talent in particular has never been more prevalent.
Many start-ups in Toronto are facing major challenges attracting and acquiring new talent, making it a lot more challenging to scale their businesses.
Sourcinc is hosting a discussion on the challenges start-ups face as they scale their business and the strategies they used to attract, engage and retain top talent.
Our speakers will discuss what worked, what didn't and what they learned along the journey of scaling up. They will also explore how they were able to maintain their culture and how it evolved to allow for that growth.
The event will be hosted in partnership with Shopify and will be held at the Shopify Offices on 80 Spadina Ave in Toronto
Participants will get a summary of key points addressed after the panel discussion with key takeaways and tangible tools to help them through their growth journey.
Where:
Shopify Offices on 80 Spadina Ave in Toronto

When:
January 24, 2019
5:30pm - 6:30pm Networking
6:30pm - 8:00pm Panel Discussion and QA
8:00pm - 9:00pm Networking
You will get a summary of key points addressed after the panel discussion with takeaways and tangible tools to help you through your growth journey.
Panelists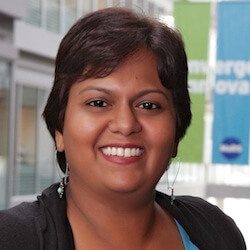 Usha is a recognized leader in the Canadian innovation community and in the past 10 years of working at MaRS has built some of the most unique service offerings for start-ups. She leads a team dedicated to both nurturing & developing the talents of Canadians through a range of diverse programs.
Usha is a scientist turned market researcher and now educator of entrepreneurs. Prior to joining MaRS, she worked at Frost & Sullivan, a leading global market research and consulting company where she published key research papers, consulted for companies of varying sizes and managed a group of analysts to provide quality market research and consulting services.



Emma is a talent acquisition professional based in Toronto, hailing from a global recruitment background, having recruited across the UK, Canada, US and EMEA. She's implemented recruitment departments from the ground up as well as sourcing and branding strategies in UK & Canadian based companies. Predominantly coming from an advertising & design agency background, she's now the Head of Talent at artificial intelligence design startup Logojoy.



Colin is the Director of Engineering at Sago Mini and is responsible for software development and IT infrastructure. He has the pleasure of working with a cross-functional team of designers, artists, and developers who make digital and physical toys that delight kids around the world. With 32+ million app downloads and a line of physical toys that can be purchased in toy stores throughout North America, Sago Mini has grown to become the most trusted brand for young kids. As one of the original members of the team Colin has been with the company through two acquisitions and has helped the company grow from 9 staff to 45 in 4.5 years with more growth ahead for 2019.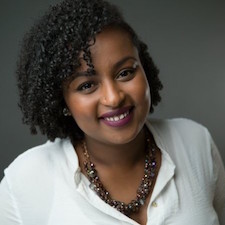 A multi-faceted and an avid tech start up enthusiast, Dalia has had a stellar track record of recruiting top talent at every organization she's been a part of. Along with her passion for people and enabling them to succeed, Dalia also has the ability to think on her feet and solve problems before they arise. She's able to support organizations that are looking to scale and grow quickly!