About this Event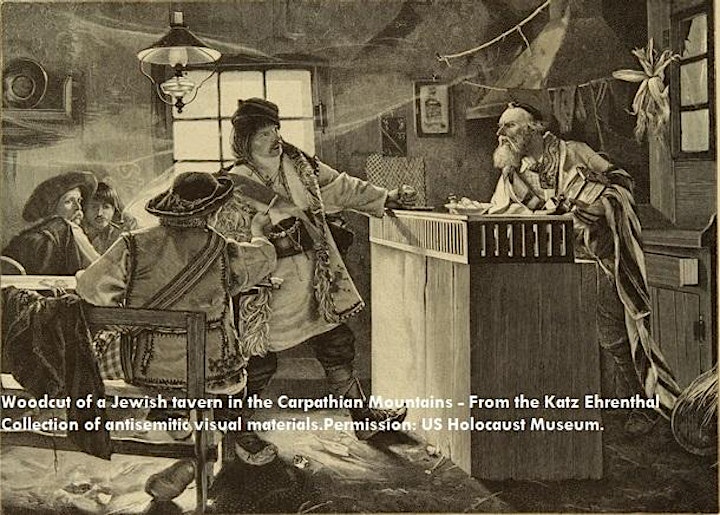 Throughout history, Jewish people have been involved in the liquor business. At one time 85% of rural East European Jews were involved in some part of the alcohol business.
"Schmooze & Infuse" is your chance to learn a little Jewish History, taste some interesting infusions and create some delicious recipes of your own.
You will taste a few instant infusions at the workshop
Learn the importance of the alcohol business to Jews in Eastern Europe
Create at least 3 or 4 combinations for home infusion (Note: You will add the alcohol at home for DIY infusions)
Since the talk is focused on Eastern Europe, most infusions will be Vodka based
As part of the Q&A we will encourage you to share any alcohol-related family lore.
For example:
Your Grandfather had/has a still in the basement
If your last name is Brenner or Shenkman your ancestor was probably in the booze business!
Your distant cousins had a speakeasy in their kitchen during prohibition
How your Uncle made 250 litres of homemade wine for your cousins Bar Mitzvah
Etc.
No DUI , Vegas or self-incriminating stories please!
Profits from this event go to the Lodzer Center Synagogue.
Kashruth Observed.
FAQs
Are there ID or minimum age requirements to enter the event? Yes, you must be of Legal Drinking Age in Ontario.
Are there any materials or preparation that I have to do before? None - except ask your family about your ancestors involvement in the alcohol trade
What infusions will I take home with me? You will bring home 3 or 4 containers filled with all the ingredients to complete your own infusions, except the alcohol.
Does the event cost cover the alcohol needed for the home infusions? No, it only covers the drinks served at the event. If you wish to complete your infusions at home, plan on purchasing at least two 750 ml bottles of alcohol. (Does not have to be premium vodka!!)
What if I have allergies to certain foods? Please assume that all foods have been in contact with allergens and act accordingly. We will try to avoid milk, sesame and peanuts.
Do I have to bring my ticket to the event? Yes, have either the printed or a soft copy on your phone.