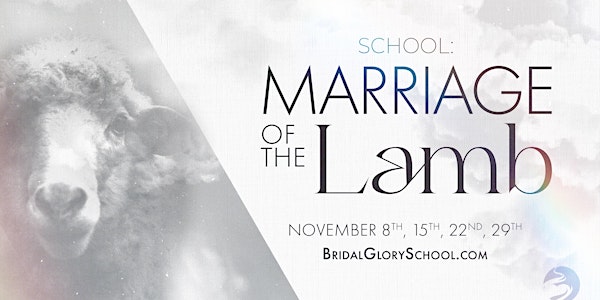 School: Marriage of the Lamb
School: Marriage of the Lamb
About this event
In this School, Brian Guerin will be covering the entire focus as Jesus Christ the Lamb and our becoming one on that finalizing Day with Our Bridegroom King. The Marriage of the Lamb will be the concluding theme of the entire journey you and I are heading toward. Brian will be teaching an in-depth study from various aspects of how the Marriage of the Lamb will apply to our life both now and then. In every session, Brian will not only be teaching within this context but also praying for a great increase and ability to walk in these biblical truths that will unlock all that has been made available for the Bride.
Brian will be coming to you in High Definition Livestream from Ascend Church for 4 consecutive sessions within School: Marriage of the Lamb on Tuesday evenings at 7 pm ET in the month of November 2022. These exact dates will be November 8th, 15th, 22nd, 29th. Each session will have full week playback capability as well for those in different time zones needing to view the sessions at a later time. The total of this school runs $99 which breaks down to under $25 per session.
These sessions will be able to be viewed live through any laptop, mobile device, iPad, desktop computer, and even Apple TV. Each student will receive their very own digital 2022 School: Marriage of the Lamb Certificate of Completion with Brian Guerin's signature at the conclusion of the school.
NOTE: If you are a full time Ascend Academy Student, your HD Livestream link and Password to enter into School: Marriage of the Lamb for all four sessions will be emailed to you 1-2 days in advance prior to the first week's session (starting on November 8th).
Bridal Glory International
BridalGlorySchool.com