Description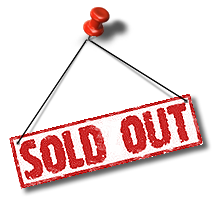 Thank you for your interest in this event! We have currently reached our maximum capacity. Stay tuned to our facebook page for updates: https://www.facebook.com/LetsTalkScienceGuelph/
If you would like to sign up to the mailing list for the 2018 event, please fill out this form.
---
This fantastic magical and science filled day is based on the popular Harry Potter series by J. K. Rowling. By attending our School of Witchcraft and Wizardry, you will have an exciting, fun-filled day of learning the "magic of science"
Highlights of the day include:
Magical classes including Potions, Defense against the Dark Arts, Herbology, and many more all day

Quidditch trials on Johnston Green

Get sorted into your house by the sorting hat

Visit to the Astronomy Tower

Get to know our feathered friends with presentations by Wild Ontario on Owl Care at 1:00 and 4:45

Meet-and-greet with Hedwig and her friends at the Owl Emporium from 1:15-4:45.

Diagon Alley filled with fun activities, including Ollivanders Make-Your-Wand Shop!

Sugarplum's Sweet Shop and Leaky Cauldron to buy all of your favourite magical snacks and drinks
NEW THIS YEAR:
---
When you arrive at the Summerlee Science Complex at the University of Guelph, please enter through Platform 9 and ¾ (on the south side of the complex) and present your FREE Eventbrite tickets to the Groundskeeper at the welcome table. You will then be given a Marauder's map, which is the key to the School of Witchcraft and Wizardry and will tell you where all of your classes are located.
This event is fun for all ages (especially Harry Potter fans) and is targeted towards children ages 5-13. Please note that children under the age of 12 must be accompanied by an adult.
Costumes are encouraged!
Donations are accepted, and all proceeds go towards keeping this event and all of our activities FREE!
---
FAQs
What are my transportation/parking options for getting to and from the event?
Guelph Transit buses arrive at the University of Guelph Bus Loop every hour and half hour.

If you are planning on driving to this event, please see the UoG Parking facilities information here

Unsure of the building location? Copy these coordinates into Google Maps to find the Summerlee Science Complex: 43°31'48.1"N 80°13'42.0"W
What can I bring into the event?
something to decorate as a wand

a bag to carry home all of your 'magical' supplies
What were the previous years' events like?
Check out the following links:
2015 CTV The Science of Magic
2015 UoG Campus News article
2016 CTV Magic of Science held at University of Guelph
2016 Guelph Mercury article
2016 Ontarion article
2016 Guelph Today article
How can I contact the organizer with any questions?
Any questions? Contact us at projects.ltsguelph@gmail.com
---
Thanks to our local businesses for supporting us!