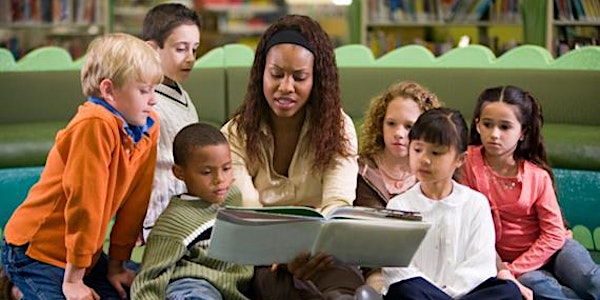 Science of Reading Series: Turning Theory into Practice Webinar Series
Refund policy
Contact the organizer to request a refund.
Eventbrite's fee is nonrefundable.
An eight-part series developed for educators to enhance their literacy instruction and implement evidence-based approaches in the classroom
About this event
Abstract
Teachers often feel at a loss to help those children who do not develop reading and writing skills on par with their peers. Understanding how literacy skills develop in children, why some children struggle to develop these fundamental skills, and what research tells us about how to best teach them, will help teachers and other school professionals bridge the gap between the science of reading and educational practice. This eight-part series will lead educators through key research findings and then address each component of literacy instruction, providing teachers with tools, resources, and instructional strategies. Our panel of presenters, all experts in their fields, are committed to promoting evidence-based literacy instruction for all learners
Learning Objectives:
To review current evidence regarding the development of reading skills among children and why some children struggle with their acquisition.
To clarify what is meant by the "Science of Reading".
To differentiate Structured Literacy Intervention from standard literacy instruction.
To review the key components of reading instruction, how they are assessed, and effective instructional strategies.
To describe ways teachers can organize their classrooms and align their teaching methods with evidence-based approaches.
To discuss how personnel within districts and schools can implement multi-tiered systems of intervention to ensure support for all children who struggle with literacy learning.
Series Information
Introduction to the Science of Reading
September 28, 4:00 - 5:00 pm.
Presenter: Michele Pentyliuk, M. Ed. - Registered Psychologist & Certified Teacher
Phonemic Awareness
October 19, 4:00 - 5:30 pm.
Presenter: Sylvia Hannah - Reading Specialist
Phonics
November 16, 4:00 - 5:30 pm.
Presenter: Pam Lougheed - Learning & Literacy Specialist
Fluency/Orthographic Mapping
January 18, 4:00 - 5:30 pm.
Presenter: Dr. R. Coranne Johnson - Registered Psychologist
Morphology
February 15, 4:00 - 5:30 pm.
Presenter: Kristy Dunn - University of Alberta Doctoral Candidate
Vocabulary
March 15, 4:00 - 5:30 pm.
Presenter: Nancy Musica - ESL & Gifted Consultant
Comprehension
April 26, 4:00 - 5:30 pm.
Presenter: Michelle Smith - Reigstered Psychologist
Assessment Informs Intervention
Response to Intervention and Multitiered Systems of Support
May 17, 4:00 - 6:00pm.
Presenters: M. Pentyliuk & P. Lougheed with Guest Panel, Helene Hewitt & Dr. George Georgio
The sessions will be recorded so if you are not available for the live event, a link to the recording will be provided.
You can purchase the All Eight Sessions ticket for $150.00. Proceed to Ticket Purchase on this Eventbrite site. For sessions which are in the past, a link to the recording will be sent to you 24 hours after you have purchased the series ticket.
Only interested in a single session? Single session tickets are available for $25.00 each and are on sale one month before to each session date. Use the link above to go to the current session on sale. Email info@righttoread.ca for information.
Group discount tickets are available for a single session or for all eight sessions. Email info@righttoread. ca for more information and to purchase these special group rate tickets.
*An All Eight Sessions ticket sale ($150.00) or a single session ticket sale ($25.00) through Eventbrite can not be refunded or exchanged for a group rate ticket.
*Eventbrite processing fees are not included in the above ticket prices.