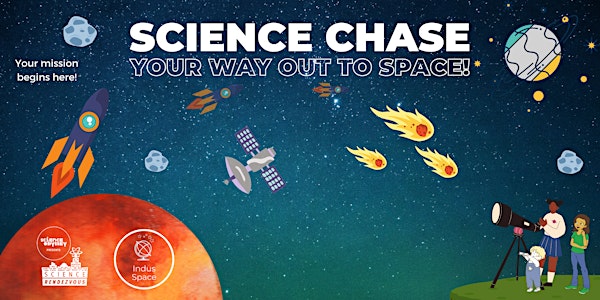 Science Rendezvous 2022 - All About Satellites
Join us for a virtual edition of Science Rendezvous 2022!
About this event
Science Rendezvous is the largest festival in Canada with the goal to promote science awareness and increase science literacy all over the country. It reunites 40 of Canada's top research institutions and 85 community partnerships across 30 cities in 10 provinces and 2 territories. It is also part of Science Odyssey, a national event that celebrates Canadian achievements in STEAM every May.
We are thrilled to organize some space themed challenges for Science Rendezvous that will take place virtually on May 7th. It's a totally FREE event that offers fun challenges for K-8 youth and families to think and work as scientists.
This year we are showcasing the wonderful role of satellites in two ways - a self paced Science Chase, and a live session where you can build your own satellite!
Science Chase challenge: 9AM to 11PM
Live Satellite Design Challenge: 2PM to 4PM
Book your ticket here as soon as possible! We will update about all details and meeting links closer to the event date to those who have registered.
We can't wait for you to join us and support the event! Stay tuned for updates and clues by following us on Facebook, Instagram and Twitter (@indusspaceCA) or visiting our website.