Send your kids to university for the day with Science Rocks! Days at UFV!
About this event
Welcome to Science in Space!
Explore all the fun and excitement space has to offer right here on Earth with our "Science in Space" camp. Learn all about gravity and why things fall, the possibility of life in space, create a replica of the phases of the Moon, and even make your own spectroscope! This camp is jam-packed with all things physics, chemistry, math, and biology; it's out of this world!
Program designed for kids ages 9-11 (Grades 4-6)
The $40 registration fee includes a Science Rocks! t-shirt, lab book full of cool activities all wrapped up in a full day of fun!
MASK & VACCINE INFORMATION (until further notice)
At UFV, the health and safety of our community is paramount. The Provincial Health Office (PHO) has implemented orders that directly affect UFV. Masks must be worn in all public indoor areas which include classrooms, labs, lobbies and hallways, stairwells and elevators, so masks will be required for all campers. As this is a discretionary event, we unfortunately cannot accommodate children with a mask exemption.
By order of the PHO regarding the COVID-19 vaccine all campers of all ages will be required to be vaccinated.
WHAT TO BRING:
This is a full day camp so remember to bring your lunch and a water bottle. A morning and afternoon snack will be provided.**Please note that our camps are NUT and PEANUT FREE.
Wear running shoes that will not leave any marks on the gym floor.
PICK UP AND DROP OFF (Abbotsford Campus, Building E):
Drop Off - 8:30-9:00 AM
Pick Up - 4:00-4:30 PM
STUDENT-LEADER RATIO
We have a limit of 24 campers for the day. The camper to instructor ratio is 6:1. In addition to the leader-facilitators, one or more UFV Science Faculty members will be on site at all times.
Science Rocks! Days is an extension of our week-long Science Rocks! Summer Camp Program that has been going strong since 2009. www.ufv.ca/sciencerocks
**Please Note: This is only a pre-registration to guarantee your spot. Once signed up a full registration form will be provided and must be completed and returned within one week of payment. We must have this completed form before your child can take part in the camp. DOWNLOAD the full registration form here (PDF): https://bit.ly/3gYxJIn
REFUNDS
Please be advised that cancellations made 7 days or less prior to the day of camp will be subject to a charge of $7.00 in addition to the Eventbrite fee of $3.26 which is nonrefundable.
Special thanks to the Abbotsford Community Foundation Smart and Caring Community Grant and the Canadian Mathematical Society for their continued support!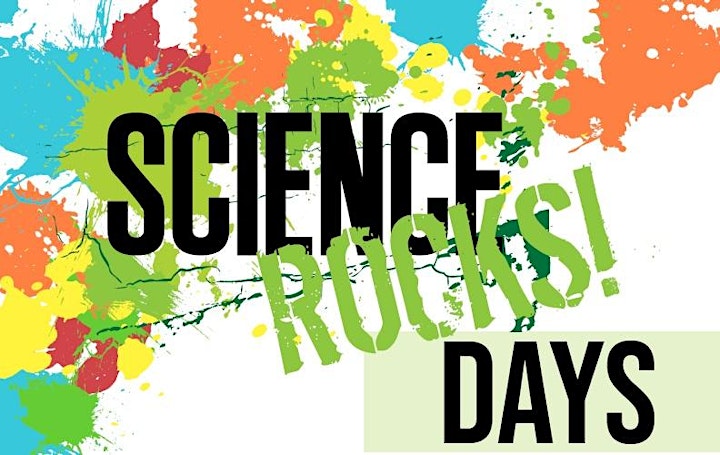 Organizer of Science Rocks! Days - Science in Space!