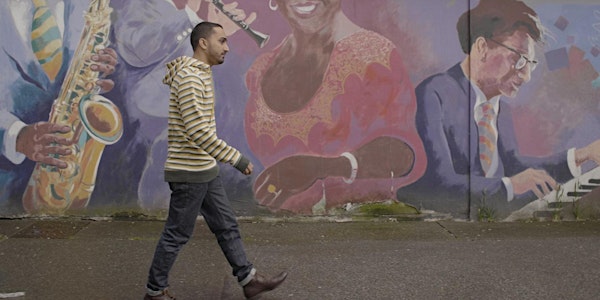 Screening and discussion of EMERGENCE: OUT OF THE SHADOWS
Screening and discussion of EMERGENCE: OUT OF THE SHADOWS
When and where
Location
Laura C. Muir Theatre - Douglas College New Westminster Campus 700 Royal Avenue New Westminster, BC V3M 5Z5 Canada
About this event
The Douglas College Foundation and Alumni Relations team is proud to invite our alumni and donor community to a private screening of the critically-acclaimed feature documentary film Emergence: Out of the Shadows. The film follows three people awakening to and expressing their sexuality within conservative South Asian families.
Emergence stars and was produced by Alex Sangha, a Douglas alum, social worker and founder of the non-profit organization Sher Vancouver. We are so proud to welcome Alex back to campus for the screening of this film, which will be immediately followed by a panel discussion with cast members and the director to discuss the film's themes of sexuality, family and acceptance.
This exclusive invitation is for you and a guest – seats are complimentary. Due to limited capacity, we ask that you please only RSVP if you plan to attend. Thank you.
We look forward to hosting you!
EVENT SCHEDULE
6:30–7:50pm – screening of the film (1h20min runtime)
7:50–8:30pm – discussion panel, Q&A and wrap-up
We look forward to seeing you there!
FILM SYNOPSIS
For Kayden, Jag, and Amar, awakening to and expressing their sexuality within conservative South Asian families was lonely and terrifying. Denial, shame and despair haunted their youths, even threatening their lives. Yet, they've emerged. In the feature documentary Emergence: Out of the Shadows, the disparate journeys of Kayden, Jag and Amar converge around a shared sense of compassion and healing as they bravely convey their often heart-wrenching stories. Confronted with tradition and taboo, Jag's parents and Amar's mother choose love and support for their children, offering courage and inspiration to individuals and communities struggling with acceptance.
POST SCREENING DISCUSSION PANEL MEMBERS
Alex (Amar) Sangha, producer and cast member
Alex is his nickname; Amar is his birth name and the name he uses in the documentary. Amar is a late-forties gay Punjabi Sikh man from suburban Vancouver. He speaks about his coming-out journey and the reactions of his parents, including the disapproval he got from certain segments of the broader Punjabi Sikh community, when he came out publicly as a gay Sikh. Amar is the Founder of a non-profit for queer South Asians and friends called Sher Vancouver. He is a distinguished social worker and counsellor.
Alex has produced an award-winning short documentary film entitled, My Name Was January. Emergence: Out of the Shadows is his debut feature film. Alex is the recipient of the Meritorious Service Medal from the Governor General of Canada. Alex is a Douglas College alum.
Jaspal Sangha, cast member
Jaspal is the caring and compassionate mother of Alex Sangha. She explains the struggle she experienced trying to come to terms with her son's sexuality. Jaspal worked as a nurses' aide for many years, and she raised three boys largely as a single parent. She is currently retired and has three beautiful grandchildren. She was born in Punjab, India where she worked as a Punjabi language teacher. Jaspal shares her authentic self and her courage to share her true feelings around her son being gay and how she tried to reconcile it with her Sikh faith. Jaspal is a graduate of Douglas College.
Vinay Giridhar, director and editor
Vinay Giridhar is an animator, graphic designer, and illustrator by trade. His animated short film "Loves Age," was an official selection at the HollyShorts Film Festival, Sherman Oaks, California, USA (an Academy Award qualifying festival). Vinay works as an art director and graphic designer for a South Asian Lifestyle Magazine. Vinay has edited extensive short videos and has done significant art and design and film and video work. Vinay is originally from Kerala, India, and currently lives in Surrey, B.C. Canada.
For more information on the film's cast and crew, visit https://emergencefilm.net/cast-and-crew/.
PANEL MODERATOR
Almira Bardai
Almira is one of North America's leading experts in brand building and communications. She has spent the last two decades creating powerful narratives for both domestic and global brands like Flight Centre, Granville Island Brewing, Nike, Best Buy, Future Shop, Molson, and TELUS. She currently works with high-growth companies and CEOs, as a chief marketing communications officer, strategically building their brand, PR & communications.
Almira is driven by a passionate desire to see women rise up, both personally and professionally, and to eradicate inequality at all levels.