Description
Helo,
You are cordially invited to attend a screening of "In the Shadow of Gold Mountain" hosted in partnership with the Chinese Cultural Centre of Greater Toronto on Wednesday May 16, 2018.
"In the Shadow of Gold Mountain" is a National Film Board (NFB) documentary that follows filmmaker Karen Cho follows filmmaker Karen Cho as she travels from Montreal to Vancouver to uncover stories from the last survivors of the Chinese Head Tax (1885-1923) and Exclusion Act (1923-1947). These laws were enacted to prevent and later ban most Chinese immigrants from coming to Canada. Through a combination of history, poetry and raw emotion, the documentary sheds light on a period that shaped the identity of generations in Canada and abroad due to the hardship of exclusion, discrimination and family separation.
This event is being hosted to mark Asian Heritage Month, and will include an expert panel discussion on the origins and legacy of discriminatory legislation enacted against Chinese Canadians, featuring:
1. Karen Cho, Filmmaker of "In the Shadow of Gold Mountain"
2. Yew Lee, former Co-Chair of the Ontario Redress Committee
3. Avvy Yao-Yao Go, Barrister & Solicitor from the Clinic Director Metro Toronto Chinese & Southeast Asian Legal Clinic.
4. Lily Cho, Associate Professor, Department of English, York University.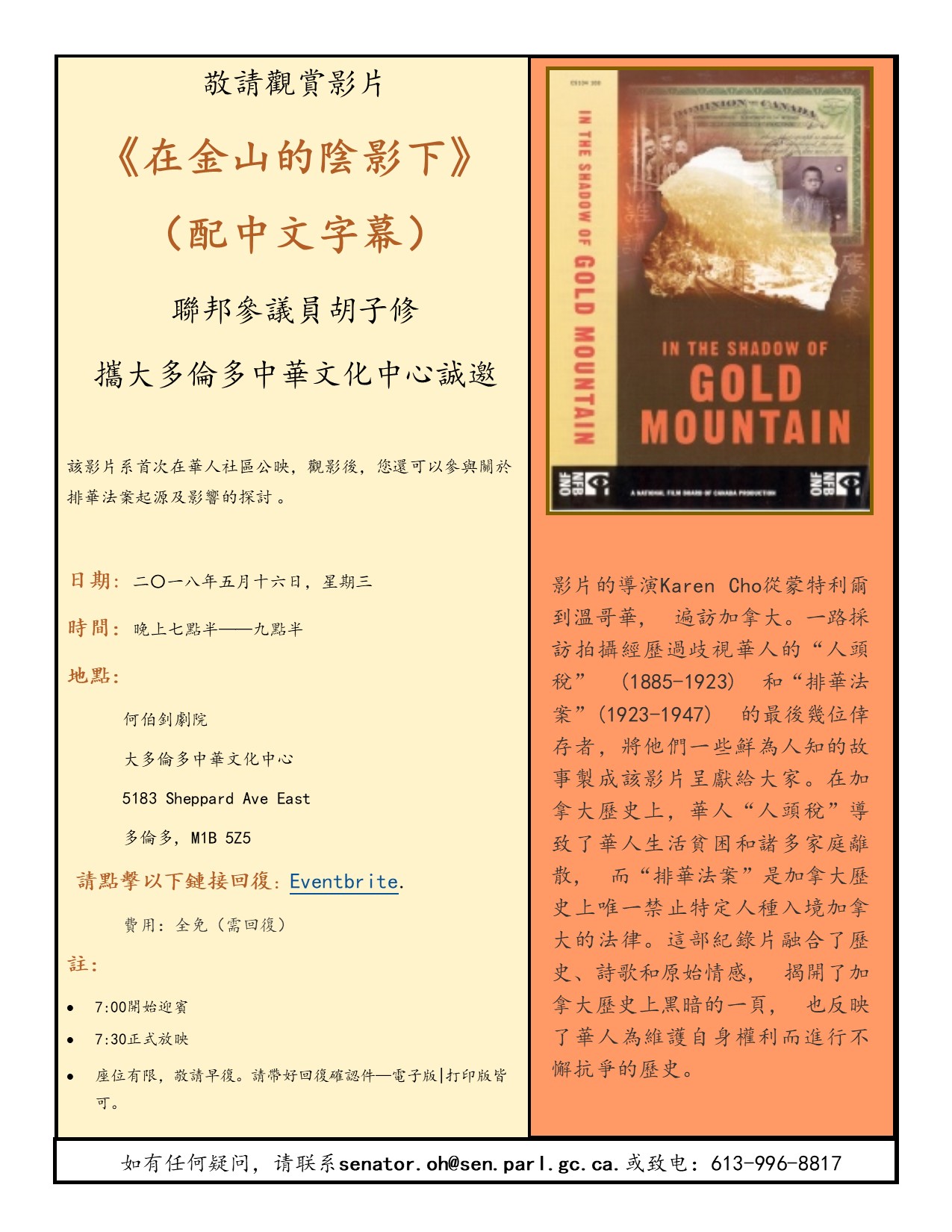 ---