Description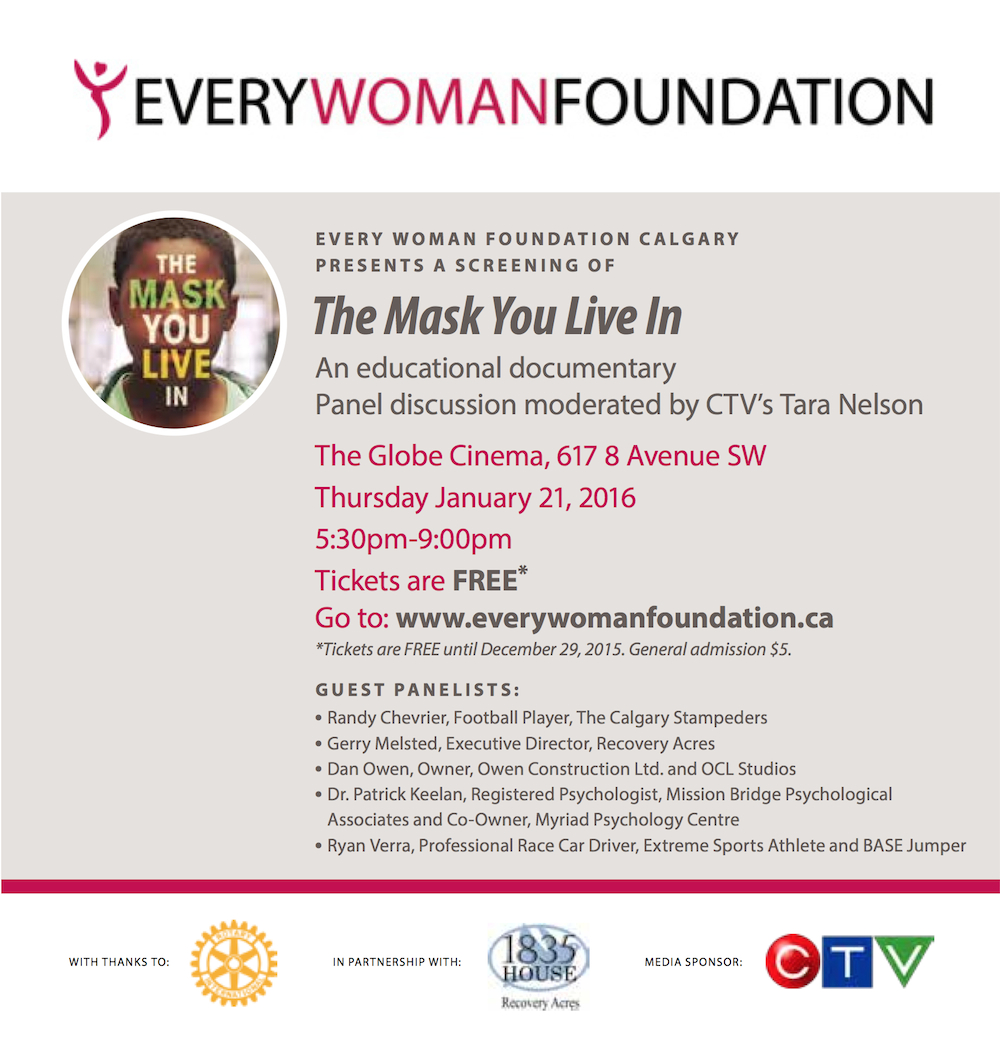 Every Woman Foundation presents a Screening of educational documentary The Mask You Live In & a panel discussion moderated by CTV's Tara Nelson following the screening.

After a successful screening of the educational documentary Miss Representation from The Representation Project, in October of 2014, Every Woman Foundation will host a screening of a male equivalent, The Mask You Live In. An examination of modern masculinity by the same filmmakers is equally important. The documentary explores how our culture's narrow definition of masculinity is harming our boys, men and society at large and unveils what we can do about it.

Every Woman Foundation believes that effective and sustainable change requires participation from all genders, ages and ethnic backgrounds. We aim to inspire others to bring people together in their own communities to promote the empowerment of woman and social change. Research shows, according to epidemiologist Richard Wilkinson, that, among developed countries, the healthiest and happiest aren't those with the highest incomes but those with the most equality and according to the makers of the documentary The Mask You Live In, we are facing a boys and men's crisis.