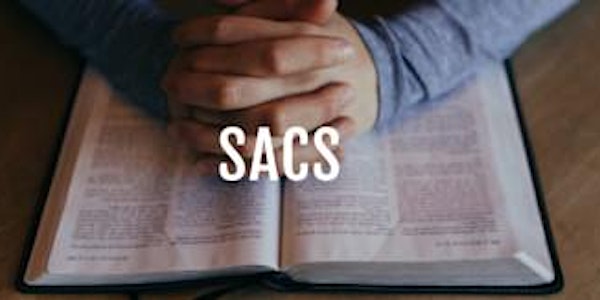 Scripture and Church Seminar 2017
When and where
Location
Hynes Convention Center 900 Boylston Street Boston, MA 02115
Description
Title: "The Kingdom of God and Everyday Liturgies"
Location: TBD
Time: Sunday 4:00-6:30pm
Description: The Scripture and Church Seminar is excited to announce that our theme for our 2017 meeting in Boston is The Kingdom of God and Everyday Liturgies. Discussions about the relationship between the Kingdom of God and the church - either as a civic institution or popular movement - often fail to address the holistic and comprehensive role of liturgy, or ritual. Theologians such as James K. A. Smith (Calvin College, Michigan) have helped to draw needed attention to the formative role of Christian praxis in every sphere of life. But further questions remain regarding how Scripture and the church might further whole-life Christian discipleship today. Some of the many questions we hope to address are: How might Scripture proclaimed on Sunday shape Christian formation and behaviour Monday through Saturday? What are some "best practices" for celebrating the grace of God in all of life, not only through official sacraments of the church? How might Christians today reclaim the lost art of dialogue as a pathway towards Christian maturity and witness? Papers addressing practical theology methods, Old and New Testament, and specific practices will be given by a range of key scholars and practitioners. We invite all those interested to register and participate as we begin our second year at SBL/AAR/IBR this Fall!
Schedule
4:00 - Welcome, Dr. Michael R. Wagenman, SACS Chair
4:05 - Opening Worship
4:10 - Dr. Vince Bantu, "Biblical Interpretation and Liturgical Performance in Global Christian Perspective" (Covenant Theological Seminary, St. Louis, Missouri)
4:35 - Dr. Peter Leithart, "The Kingdom of God and Everyday Liturgies in the Old Testament" (President, Theopolis Institute, Birmingham, Alabama)
5:00 - Break
5:15 - Dr. Ruth Padilla-deBorst, "The Kingdom and Everyday Liturgies in the New Testament" (PhD, Boston College)
5:40 - Dr. Dru Johnson, "Title to be confirmed" (The King's College, New York City)
6:05 - Discussion/Question + Answer
6:20 - Closing Worship
6:30 – Adjournment
Scripture and Church Seminary committee members:
Dr. Dru Johnson (The Kings College, New York City)

Prof. Ken Herfst (Redeemer University College, Ancaster, Ontario)

Dr. Bill deJong (Blessings Christian Church, Hamilton, Ontario)

Dr. Michael R. Wagenman, chair (Western University, London, Ontario)
Please note that registration at SBL 2017 is required to attend this event.