About this Event
Spruce City Wildlife Association has taken the lead, in a "NEVER BEFORE DONE IN BC" effort to rebuild the stock and genetic diversity of the Nechako and Endako Chinook Salmon. Support the RCN, in supporting the SCWA.
•Appetizers
•No Host Bar
•Limited Tour
•Visual Presentation
•Speaker
Dustin Snyder, Vice-President of the SCWA will be speaking on the efforts of the SCWA and their ongoing challenges.
_________________________________________________________________________________________
ABOUT:
Spruce City Wildlife Association (scwa.bc.ca) is a small, volunteer based organization, which operate a fish hatchery on the Nechako River in Prince George BC.
SCWA stepped up to the challenge presented by the landslide at Big Bar this summer. This landslide took the already critically low level fish stocks of the Upper Fraser River and decimated them. SCWA was already approved fom some Brood Capture, however, condensed its 4 year plans into 3 months in order to meet the urgent and sudden demand for a safe and reliable process to help raise Salmon eggs.
SCWA currently has over 25,000 salmon eggs from both the Nechako and Endako River systems. These eggs will be raised to Fry and released back into their rivers in the Spring of 2020.
As a result, SCWA spent $70,000.00 on improvements to the hatchery and has significantly increased their monthly expenditures. The RCN is happy to step in, invite their members to visit the hatchery, and assist the SCWA with their fundraising efforts.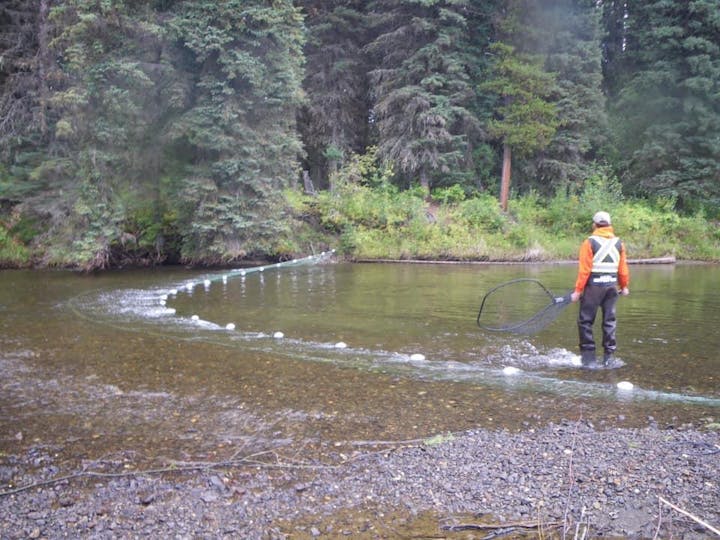 Capturing the fish with nets, boats and fish trap. Our volunteers spent weeks searching for the elusive Chinook Salmon. Returns used to be in the thousands. As a result of the Big Bar Slide, there were less than 20.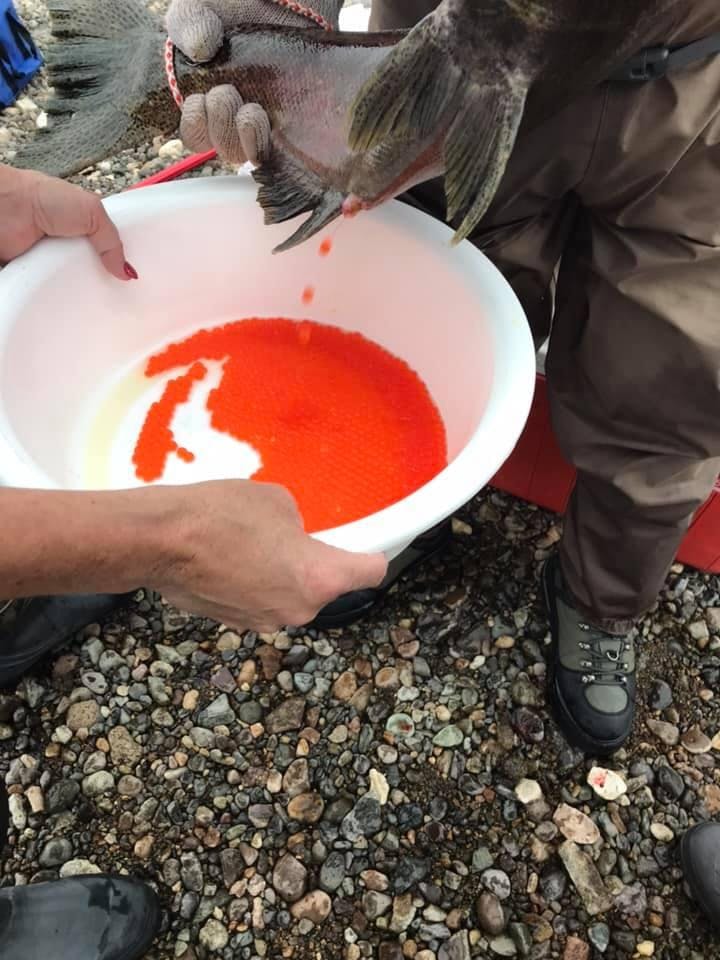 Harvesting eggs from the females. On average, each salmon carries anywhere from 4,000 to 10,000 eggs.
We also collected Milt from the males. Some of these samples have been sent for cryogenic freezing to keep the genetic variation of the stocks viable.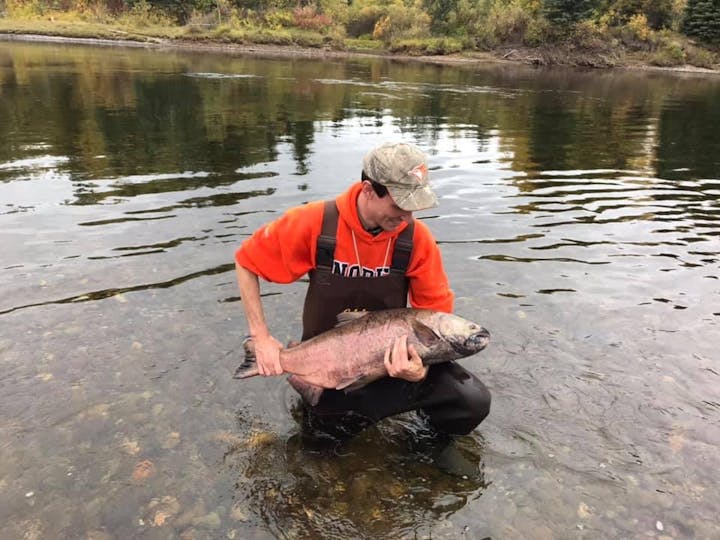 SCWA Vice-President, Dustin Snyder with one of the salmon that was harvested.
Can't make the event, but, would like to help anyways?
Here is the link which will take you directly to SCWA Donation page.