Let's enjoy the outdoors while the beautiful sunny summer days are here!
About this event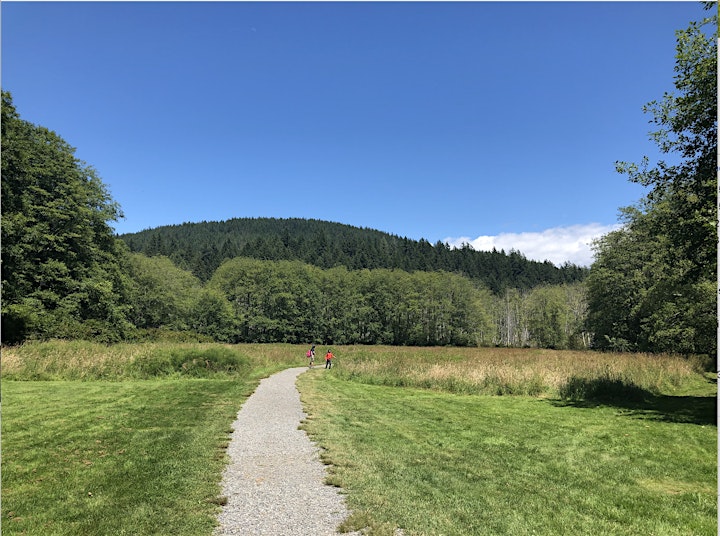 SCWIST SUMMER SOCIALS 2021
Summer is here, back to normalcy is on the horizon, so why wait! Leave your nest and come meet fellow SCWISTies to socialize, network, laugh, hike and make your Sunday a Funday!!
We would love to see you (with your family) on Jul 25, 2021, at Bowen Island for an informal day-long social event. We expect that weather cooperates and allows us to do some SCWIST-hiking, picnic, enjoying the scenic beauty of beautiful Bowen Island.
10:00 am
Meet at Dorman Picnic Area
(935 Dorman Rd, Bowen Island, BC V0N 1G1)
10:30 am
Hike to Dorman Point
12:00 pm
Back at Dorman Picnic Area
2:00 pm
Socials end
(Explore Bowen Island on your own, or join a group of Scwisties planning to hike to/around Killarney Lake.)
Things to bring: Food, snacks, water, weather-appropriate clothing, good walking shoes (if you want to join for hiking), picnic mat, chairs, Hand sanitizer, masks.
Reminder: Even though this is an outdoor, self-led event in Step 3-COVID Restart Plan, we want to remind you that everyone should contribute towards safe distancing and other safe practices in effect. Please note that this is a personal gathering and we expect everyone to take responsibility for themselves. Masks are recommended when in proximity. (Read: https://www2.gov.bc.ca/gov/content/covid-19/info/restrictions)
We hope this to be the restart of more social gatherings for our network in the future. Look forward to seeing you all.
Meeting place:
If you are travelling by transit, we will meet at either the bus stop at Burrard & Georgia for the #257 Horseshoe Bay Express bus (departs at 7:26 am) or at the Horseshoe Bay Ferry Terminal (ferry departs at 9:05 am). Ferry tickets: $10.45 return trip. Bus ticket: two- zone fare or daypass (recommended if you are going to Bowen Bay beach as well).
If you are travelling by car, we will meet at Dorman Picnic Area, Bowen Island. Ferry tickets, check here.
Bowen Island
Crippen Regional Park has a total park area approximately 240 hectares,12.5km of hiking trails, plus 5 km of equestrian and cycling trails.
Killarney Lake is a 7.5 to 9 kilometer loop depending on the trails you take. Overall, this is an easy trail. There are a handful of mildly steep and/or rocky sections around the lake. Watch out for great blue herons and black-tailed deer!
Dorman Point is a short walk from the Snug Cove ferry terminal to a beautiful viewpoint looking out into Howe Sound.
References: Metro Vancouver Regional Parks, All Trails and Vancouver Trails.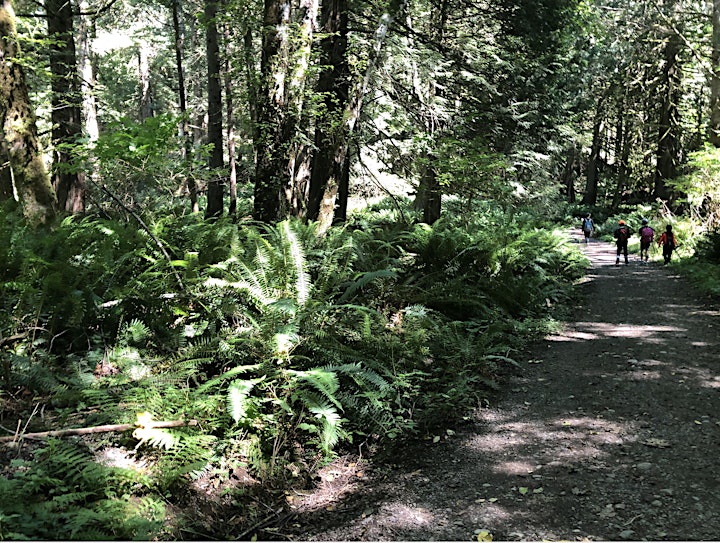 REGISTRATION
Free for SCWIST Members and companions. Children welcome!
MEMBERSHIP
Not a member? Register and avail of many upcoming events for free or at low cost! Membership information here: https://scwist.ca/get-involved/become-a-member/
PHOTO AND VIDEO CONSENT
By registering for the event, you understand that videos and/ or photos will be taken for use in SCWIST digital communication platforms, including but not limited to: the SCWIST website, e-newsletter, Twitter, Facebook, Instagram, Youtube, and others. You therefore are providing consent for your image and voice to be used by SCWIST for free and in perpetuity.
If you do not want your image to be captured in video or photographically, please inform us when we meet and ensure that you are off camera-range during the event.
QUESTIONS AND FEEDBACK
For questions about this event please contact Dr. Khristine Carino, President, by email at president(at)scwist.ca.
This event is organized by Dr. Khristine Carino, Dr. Vidhu Sharma and Dr. Noeen Malik.
Organizer of SCWIST SUMMER SOCIALS: BOWEN ISLAND
The Society for Canadian Women in Science and Technology ( SCWIST) was founded in 1981 as a not-for-profit association aimed at encouraging women into Science, Technology, Engineering and Mathematics (STEM). SCWIST aims to support and promote the education of girls and women through programs and activities in partnership with the community.
SCWIST has a spectacular record of boosting the numbers, retention and status of women in the workplace by facilitating networking, mentoring and advocating woman-friendly policies.
SCWIST also highlights opportunities, achievements and positive messages for and about women in the field through raising public awareness and guiding policy implementation.
Our VALUES
Empower, Include, Inspire, Connect, Sustain
Our VISION
To create an environment where women and girls in Canada can pursue their interest, education, and careers in STEM (science, technology, engineering, mathematics) without barriers.
Our MISSION
We aim at realizing our values through:
Providing activities, mentorship, and leadership that support women and girls in accomplishing their dreams
Removing barriers and raising public awareness by promoting and advocating for inclusive policies and equitable practices in education, the workplace, and in government
Inspiring innovation and encouraging excellence through positive role models and outreach programs
Fostering connections through professional networks and programs we develop in partnership with the community
Boosting the numbers, retention, and status of women in the workplace by facilitating networking, mentoring, and advocating woman-friendly policies
Members include university undergraduate and graduate students, post-docs, technicians, technologists, research scientists, professors, engineers, consultants, unemployed and retired women scientists.