About this Event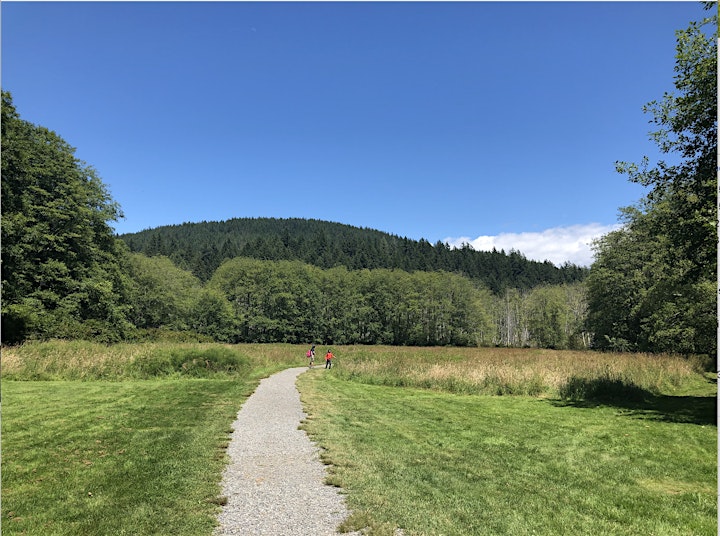 SCWIST SUMMER SOCIALS 2020
Craving for the outdoors and in-person networking opportunities? Join us for this walk along the trails at Crippen Regional Park to discover Killarney Lake and meet other SCWIST members!
You will be paired with a buddy and we will be walking with adequate social distance. We will walk the trails for about 2 to 3 hours. Please wear a mask. Bring your own water and packed lunch. We will not be sharing food.
Registration limited to 12 people.
Meeting place:
If you are travelling by transit, we will meet at either the bus stop at Burrard & Georgia for the #257 Horseshoe Bay Express bus (departs at 7:26 am) or at the Horseshoe Bay Ferry Terminal (ferry departs at 9:05 am). Ferry tickets: $10.45 return trip. Bus ticket: two- zone fare or daypass (recommended if you are going to Bowen Bay beach as well).
If you are travelling by car, we will meet at Snug Cove, Bowen Island. Please be on the 9:05 am ferry at Horseshoe Bay. Ferry tickets, check here.
Optional:
The walk officially ends at 2 pm at Snug Cove and you may catch the next ferry to Horseshoe Bay. Or you may stay behind to enjoy some ocean views at Bowen Bay beach, which is a quick trip to the western side of the island by bus or car.
ABOUT KILLARNEY LAKE, BOWEN ISLAND
Crippen Regional Park has a total park area approximately 240 hectares,12.5km of hiking trails, plus 5 km of equestrian and cycling trails. Killarney Lake is a 7.5 to 9 kilometer loop depending on the trails you take. Overall, this is an easy trail. There are a handful of mildly steep and/or rocky sections around the lake. Watch out for great blue herons and black-tailed deer!
References: Metro Vancouver Regional Parks, All Trails.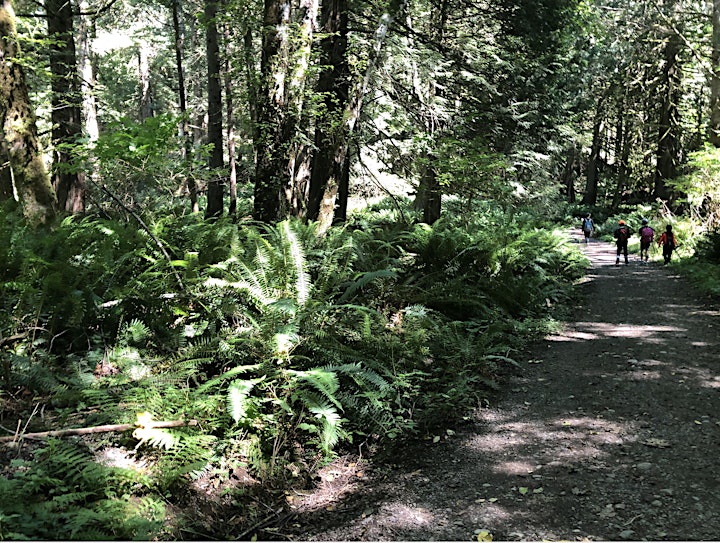 REGISTRATION
Free for SCWIST members. $5* for non-members. Not a member? Register and avail of many upcoming events for free or at low cost! Membership information here: https://scwist.ca/get-involved/become-a-member/
* Regularly $10. Save 50% during the Covid19 pandemic.
PHOTO AND VIDEO CONSENT
By registering for the event, you understand that videos and/ or photos will be taken for use in SCWIST digital communication platforms, including but not limited to: the SCWIST website, e-newsletter, Twitter, Facebook, Instagram, Youtube, and others. You therefore are providing consent for your image and voice to be used by SCWIST for free and in perpetuity.
If you do not want your image to be captured in video or photographically, please inform us when we meet and ensure that you are off camera-range during the event.
QUESTIONS AND FEEDBACK
For questions about this event please contact Khristine Carino, Director for Events, by email at director-events(at)scwist.ca.