Join us as we learn some tall tales about animals and the myth-busting truth behind them!
About this event
Join SCWIST as we celebrate Science Literacy Week 2020 with our virtual event, 'Biodiversity Myths Debunked!'
From the comfort of your own home, you'll participate in hands on experiments, using easy-to-find materials.
Each day, we'll explore a different animal myth, and dive into the science behind it. We'll learn if bulls really get angry at the colour red, if you can hear the ocean through a conch shell, or if owls can actually twist their heads 360 degrees!
Young learners and adults all are welcome to register. All you need is access to a Zoom account, internet connection and a phone or laptop.
The same session will be held twice each day, first at 9:30-10:30am, and then from 1-2pm.
September 21: do bulls really hate the colour red?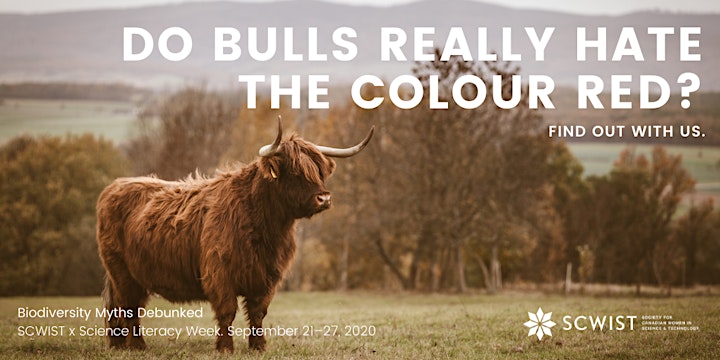 September 22: how far can an owls neck twist?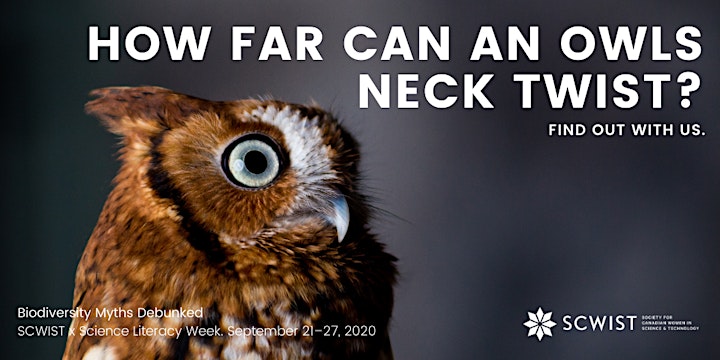 September 23: do zebra stripes really help with camouflage?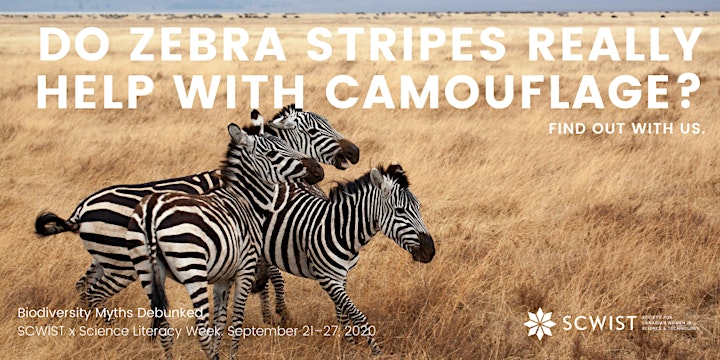 September 24: are plant stems only green and slender?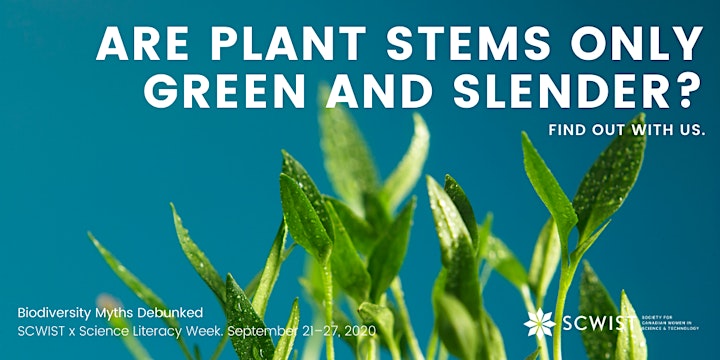 September 25: can you hear the ocean in a shell?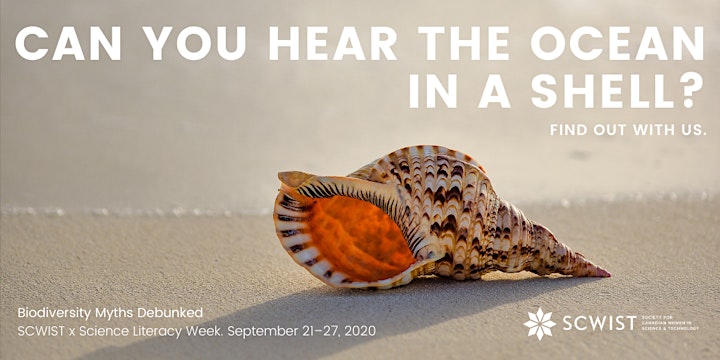 September 26: is polar bear fun actually white?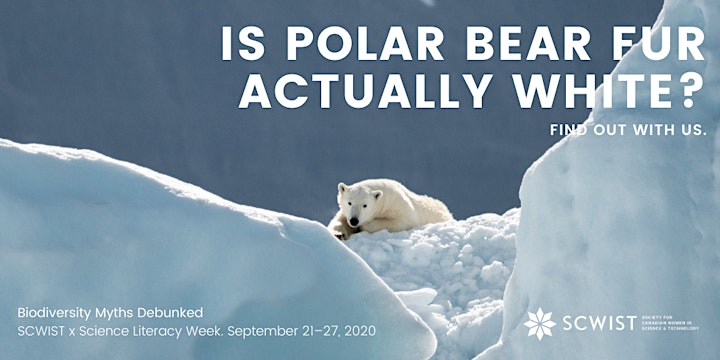 September 27: arts and crafts
Organizer of SCWIST x Science Literacy Week: Biodiversity Myths Debunked!
The Society for Canadian Women in Science and Technology ( SCWIST) was founded in 1981 as a not-for-profit association aimed at encouraging women into Science, Technology, Engineering and Mathematics (STEM). SCWIST aims to support and promote the education of girls and women through programs and activities in partnership with the community.
SCWIST has a spectacular record of boosting the numbers, retention and status of women in the workplace by facilitating networking, mentoring and advocating woman-friendly policies.
SCWIST also highlights opportunities, achievements and positive messages for and about women in the field through raising public awareness and guiding policy implementation.
Our VALUES
Empower, Include, Inspire, Connect, Sustain
Our VISION
To create an environment where women and girls in Canada can pursue their interest, education, and careers in STEM (science, technology, engineering, mathematics) without barriers.
Our MISSION
We aim at realizing our values through:
Providing activities, mentorship, and leadership that support women and girls in accomplishing their dreams
Removing barriers and raising public awareness by promoting and advocating for inclusive policies and equitable practices in education, the workplace, and in government
Inspiring innovation and encouraging excellence through positive role models and outreach programs
Fostering connections through professional networks and programs we develop in partnership with the community
Boosting the numbers, retention, and status of women in the workplace by facilitating networking, mentoring, and advocating woman-friendly policies
Members include university undergraduate and graduate students, post-docs, technicians, technologists, research scientists, professors, engineers, consultants, unemployed and retired women scientists.