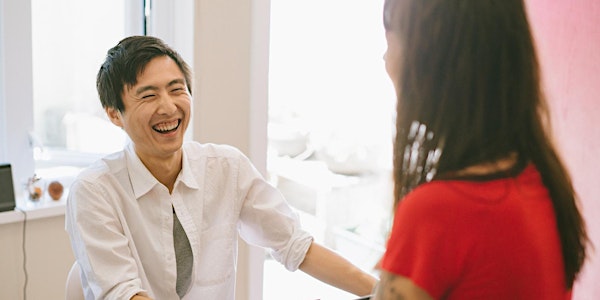 SDJF presents How to Sing Japanese Songs - Sakura Edition
Online singing workshop for Japanese songs with Ko from "Banana Bread".
About this event
Workshop Description:
In this 1.5 hour online (Zoom) workshop, Certified Vocal Coach Ko will instruct participants through a keynote on how to sing Japanese songs, even for those who do not speak or read Japanese. Learn how to improve your pronunciation and better enunciate Japanese lyrics, while also learning basic vocal techniques.
After the first half of instructions, a sakura-themed Japanese song will be introduced for all participants to sing together with Ko's guidance. If you have always wanted to learn the skills to sing Japanese songs, this fun, interactive workshop is for you.
Please note that instructor Ko is seeking 2 volunteers (one male and one female voice) to assist with the vocal demos - please indicate on the registration that you are interested in volunteering. Volunteers have an opportunity to work on improving their voice and singing Japanese songs by taking a short online lesson with Ko during the workshop. Only two volunteers will be selected.
More about Ko:
Ko from "Banana Bread" is a Certified Vocal Coach with 8 years of teaching experience. He is one of the few English-speaking Native-Japanese-Vocal coaches in the world and has taught more than 400 singers including YouTube Anime singers and recording artists. Ko has coached many Anime/Idol singers on vocal techniques and how to sing with natural Japanese pronunciation. Ko is also a singer-songwriter and the lead vocalist of the band "Banana Bread", which has performed at various local festivals, including Powell Street Festival.
Studio Website: http://kovocalstudio.com/
KVS Facebook page: https://www.facebook.com/kovocalstudio