Search Engine Marketing with Google AdWords - Beginner / Intermediate – SSM...
Description

On Wednesday, October 25, join the Sault Ste. Marie innovation Centre and a qualified expert from Camp Tech for an interactive workshop and learn how Search Engine Marketing with Google AdWords can help promote your business in the digital world. Google AdWords can help to expand on your traditional methods of advertising by using text-based search ads, graphics display ads, YouTube video ads and even ads within mobile apps.
This workshop has two parts: Beginner level in the morning, Intermediate in the afternoon. You can attend either morning, afternoon or both sessions, depending on your experience level. Tickets are sold separately.

Complimentary meals are provided before each class 30 minutes before we start (light breakfast, lunch).
***What to bring and install before these workshops (required for both classes):
REQUIRED: Laptop (Mac or PC). Wireless access will be provided.
RECOMMENDED: To be able to access all of the Google AdWords features, it is recommended that you have a working website. If you don't have a website, you'll still be able to sign up for an AdWords account and learn how to use AdWords, some of the features will just be limited.
REQUIRED: A Google AdWords account must be setup beforehand. Visit here if you do not have one: https://adwords.google.com/home . Please choose "Skip the guided setup" at the top of the page after entering your email address and website. Do not hit "Continue" as this will create a basic account with limited functionality. You may be required to provide credit card information when signing up, but you do not need to make any purchases.
IMPORTANT: If you already have an AdWords account and it is an "AdWords Express Account", many of the features we cover (e.g. choose your own keywords, set bid prices, and structure your account) are limited or not available. To solve this (and get the most of your workshop), please call AdWords at 1-866-246-6453 and request to have your account switched to regular AdWords.
Please read on for more details. Contact Angelo Pacione, ICT Sector Lead at the Innovation Centre if you have any questions or need assistance: apacione@ssmic.com, 705-942-7927 ext. 3148.
---
Intro to Search Engine Marketing with Google AdWords (Beginner Level) – presented by Camp Tech
Wednesday, October 25 8:45 am - 11:45 am (complimentary light breakfast served at 8:15 am)
You've probably heard that online marketing can be great for your business... but where to start? Search Engine Marketing (and particularly Paid Search using Google's AdWords system) is a great way to increase traffic to your website and generate leads, even on a small budget. Internet Marketing maven Geoff Marcy will teach you how to setup an ad campaign using AdWords, and create a powerful ad with copy that works. You'll learn targeting and bidding techniques to get in front of your ideal audience, how to setup and manage high performing keyword lists, and how to track and analyze your ad campaigns.
This class is perfect for beginners looking to dip their toes into the world of online marketing. No former marketing or AdWords knowledge is necessary!

Agenda:
8:15 am: Doors open. Light breakfast served.
8:45 am: Workshop starts
Adwords Paid Search Overview
How to create powerful ads that get noticed
How to setup and manage keyword lists
Step by step - setting up a campaign
Tracking results, measuring ROI and Optimization
Research tools, tips and strategies

11:45 am: Questions / Workshop Completion
---
Intermediate Search Engine Marketing with Google AdWords – presented by Camp Tech
Wednesday, October 25 12:45 pm - 3:45 pm (complimentary lunch served at 12:15 pm)
In this workshop you'll discover how to optimize campaigns based on budgets, devices, locations, campaign performance (CTR), quality score and conversion goals. We'll explore how to setup remarketing lists, how to leverage Shared Libraries to manage negative keywords and budgets across multiple campaigns, and how to configure advanced AdWords settings and reports. Finally, we'll explore case studies and examples of successful AdWords campaigns so you can get inspired and discover strategies to try with your own work.
Agenda:
12:15 pm: Doors open. Lunch served.
12:45 pm: Workshop starts
Adwords Paid Search Intro Recap
Campaign Optimization Checklist
Using Shared Libraries (Budgets, Negative Keywords
Useful Reports (Dimension, Keyword & Ad Extension)
Campaign Walkthrough (Lead Gen Example)
Research tools, tips and strategies
3:45 pm: Questions / Workshop Completion
---


About Our Speaker: Geoff Marcy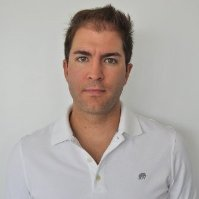 Geoff has a passion for launching world class digital advertising campaigns and helping innovative, disruptive businesses acquire new customers at scale. He is the former Director of MediaTrust and has over 10 years of experience in online marketing. He started his own agency, Adfluent Media, in 2010 after building a reputation for "not cutting corners" and blowing up revenue and ROI targets. Geoff now assembles highly specialized teams for B2C search, social and display advertising with a focus on ROI to help his clients hit aggressive growth targets. Geoff is Google certified in AdWords, Video Advertising, Analytics and his agency is recognized Google Partner. When he isn't counting conversions or sweating it out on a running trail, Geoff is hanging out with his rambunctious toddler and plotting travel escapes with his family!

---
Please note that each session is limited to 20 attendees.
For more information contact Angelo Pacione, ICT Sector Lead at 705-942-7927 ext. 3148 or apacione@ssmic.com.
---
Proudly Supported by: