Seasonal Influenza: 2020-2021 NACI and AMMI Canada Recommendations in the Context of COVID -2019
About this event
The National Collaborating Centre for Infectious Diseases presents:
Seasonal Influenza
2020-2021 National Advisory Committee on Immunization (NACI) and Association of Medical Microbiology and Infectious Disease (AMMI) Canada Recommendations, in the context of COVID-19
WEBINAR
Monday, September 21, 2020 12:00 – 2:00pm (EDT)
Speakers - Dr. Ian Gemmill, Dr. Robyn Harrison, and Dr. Gerald Evans, infectious disease experts – with an interactive Q&A after the presentation.
Learn about this year's recommendations for the prevention and treatment of seasonal influenza, the use of antivirals, the recommended vaccinations, and infection and prevention control measures to reduce the risk of COVID-19 transmission at the time of flu vaccine administration.
This event will provide frontline healthcare practitioners and public health vaccine providers with:
An overview of the epidemiology of recent influenza seasons
The information they need to support their practice during the 2020-21 influenza season
An opportunity to pose questions to infectious disease experts
The presentation will be followed by a Q&A session.
Registrants are encouraged to submit questions of interest prior to the webinar to Aleksandra.Wierzbowski@umanitoba.ca.
Access Instructions
Webinar Access Instructions
NCCID will be hosting this webinar through the Zoom Webinar platform. The webinar will also be Live-streamed for those who are unable to access, or are having challenges with Zoom (e.g. due to limited space/capacity). The Zoom access link will be emailed to all webinar registrants. Participating through Zoom will allow closer engagement with speakers during the live Q&A session.
Accessing Livestream
For those watching the livestream, please go to the following link at the webinar start time: https://media1.cc.umanitoba.ca/TheatreC.html.
Troubleshooting Zoom
We are assuming that most audience members have some experience with Zoom, but if not, you can test your compatibility with Zoom meeting software here - https://support.zoom.us/hc/en-us/articles/115002262083-Joining-a-test-meeting
If you experience technical issues during the webinar, you can email us at nccid@umanitoba.ca.
Troubleshooting Livestream
If you have trouble with the livestream, please try: 1) refreshing your browser; 2) using a different browser; 3) using a different device; 4) using wired internet rather than wifi. If you continue to experience streaming issues, please email nccid@umanitoba.ca.
For all technical issues, we will do our best to assist you and ensure that you receive a recording of the webinar afterwards.
This webinar will be in English. A French transcript will be available on NCCID's website after the event.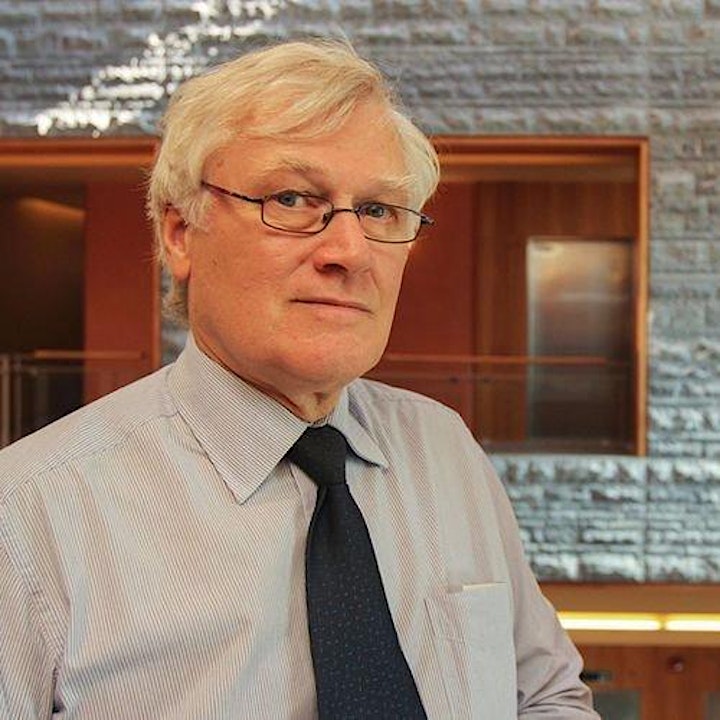 Dr. Ian Gemmill
Has 38 years of experience in public health in Ontario. He is the former Medical Officer of Health for Kingston, Frontenac and Lennox & Addington Public Health, where he served from 1997 until his retirement in 2017. He is the past chair of NACI and was a member for over 14 years. He is the past chair of NACI's influenza working group. He is a member of the World Health Organization's Immunization Practices Advisory Committee and is the liaison member to its Global Advisory Committee on Vaccine Safety.
Dr. Gemmill is a graduate of the Faculty of Medicine, Queen's University at Kingston, Ontario, a fellow of the Royal College of Physicians and Surgeons of Canada in Public Health & Preventive Medicine, an honorary member of the Canadian Paediatric Society, an Honorary Life Member of the Canadian Public Health Association and a Fellow of the College of Family Physicians of Canada.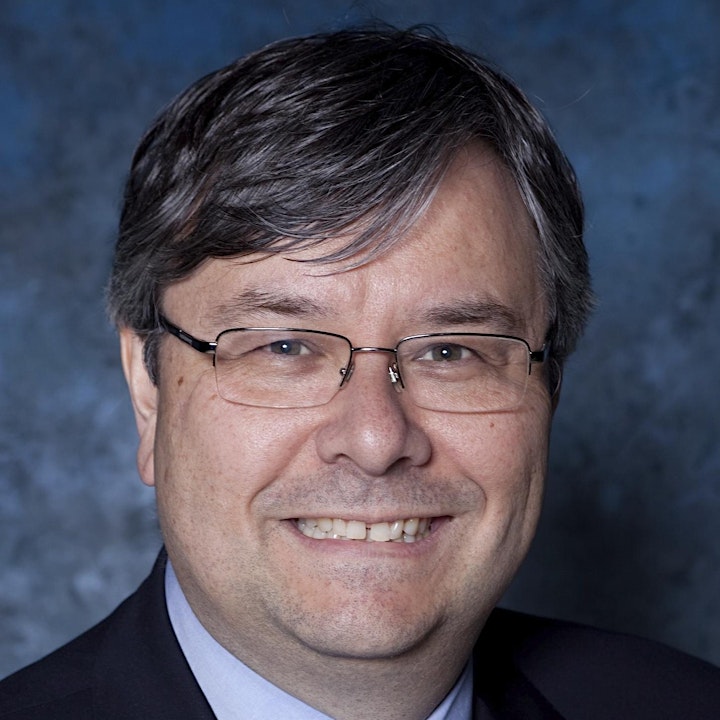 Dr. Gerald Evans
Is the Chair of the Division of Infectious Diseases and a Professor in the Departments of Medicine, Biomedical & Molecular Sciences and Pathology & Molecular Medicine at Queen's University and an attending Infectious Diseases physician at Kingston Health Sciences Centre and Providence Care Hospital in Kingston, Ontario.
Dr. Evans has been Medical Director of Infection Prevention & Control (IPAC) at Kingston Health Sciences Centre and Providence Care Hospital since 2011. He is a consultant IPAC physician with Public Health Ontario, an Affiliate Scientist at the Institute for Clinical Evaluative Sciences (ICES) and an adjunct Professor at the University of Toronto with the Institute of Health Policy, Management and Evaluation (IHPME). He is a member of the AMMI Canada Influenza Working Group, which has authored a number of guidelines on the management of influenza. He was the President of AMMI Canada from 2009-2011 and is now the Editor-in-Chief of the Journal of the Association of Microbiology and Infectious Disease Canada.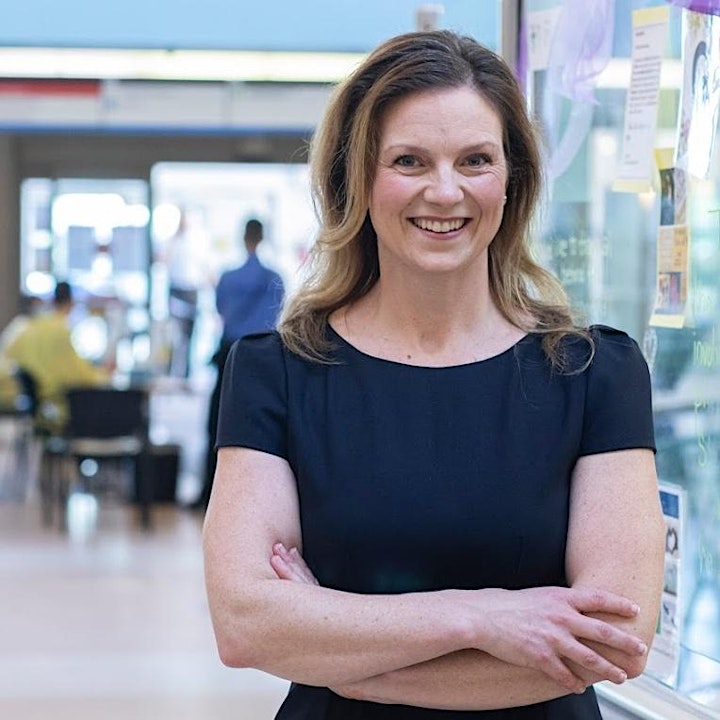 Dr. Robyn Harrison
Works as an Adult Infectious Disease Specialist in Edmonton, Alberta; and Clinical Professor at the University of Alberta. She also works as a Communicable Disease Consultant for the province-wide Alberta Health Services Workplace Health and Safety Program (a position she has held since 2009). Dr. Harrison is keenly interested in policy development and support for clinicians to prevent infection transmission in healthcare settings.
She is a member of the Alberta Advisory Committee on Immunization, and she participates in infection prevention working groups in the province of Alberta, including past work on pandemic influenza H1N1 in 2009, and avian influenza is 2014.
At a national level, she collaborates with the Public Health Agency of Canada as a member of the Prevention and Control of Occupational Infections in Health Care Settings Guideline Working Group; and High Consequence Pathogen Task Group. She is also a member of the National Advisory Committee on Immunization (NACI); incoming Chair for the NACI Influenza Working Group; and member of the NACI High Consequence Infectious Disease working group. Dr. Harrison obtained her medical degree at Dalhousie University, Nova Scotia; and she completed her Internal Medicine and Infectious Diseases subspecialty training at the University of Alberta. Most recently she completed a combined Public Health and Epidemiology MSc degree through the London School of Hygiene and Tropical Medicine, in England (2015).