Second World Conference on Blended Learning 2017
Description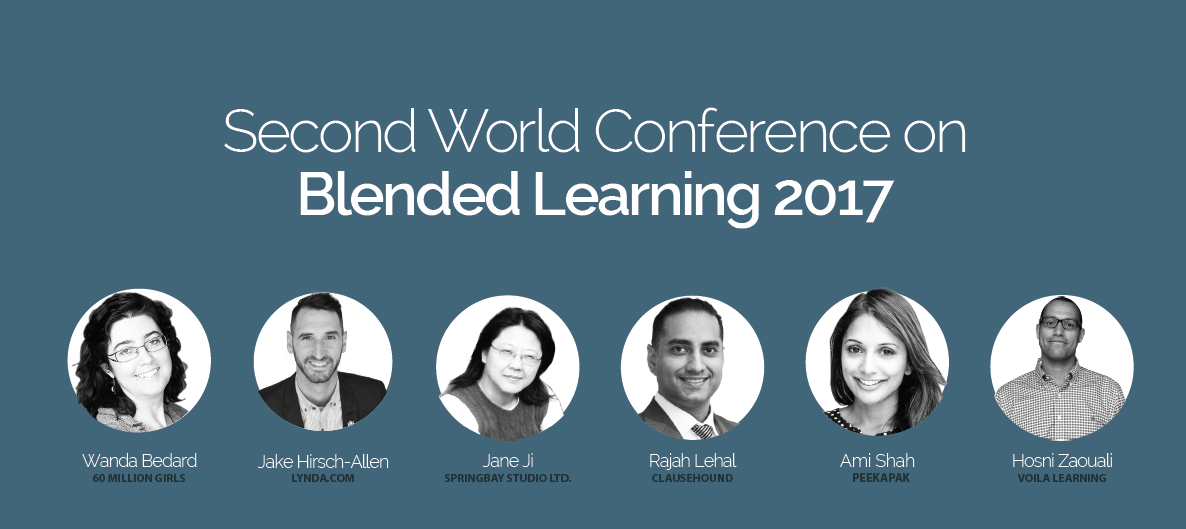 Second World Conference on Blended Learning: Freedom of Choice
April 26-28, 2017 | George Brown College - Toronto, Canada

The Second World Conference on Blended Learning 2017 is a joint conference presented by George Brown College and the International Association for Blended Learning (IABL).
The conference organizers cordially invite researchers, teachers, professors, administrators, trainers and technology experts to present the latest blended learning solutions as well as to discuss and exchange the latest findings and new ideas based on the ongoing research, practice, and experience. We would like to invite contributions from across the globe, from all educational sectors and a broad variety of industries.
Guest speakers include Dr. Ron Owston (York University), Dr. Mary Donohue, Wanda Bedard (60 million girls) along with Ed Tech organizations including Jane Ji (Springbay Studio), Ami Shah (Peekapak), Hosni Zaoili (Voila Learning) and many more!
Pre-conference Workshops on Adobe Captivate 9, Using Video in Face to Face Teaching Practice, Using Mobile Tools to Build Engagement in Large Classes and Digital Sotrytelling for Professional Practice are available on April 26!

IABL 2017 Conference topics:
Blended Learning Practice

Technology in Blended Learning

Future of Blended Learning

Blended Approach to Corporate Training

Blended Learning in K-12 / Development and more!
IABL2017 will be held in conjunction with Digifest 2017. Digifest (DF2017) is an immersive event that showcases ground-breaking creations and trending content in digital media, art, design and technology. International speakers, interactive installations and collaborative workshops all take place at the innovative Corus Quay building on Toronto's waterfront next to the George Brown College (GBC) waterfront building. Conference delegates will be offered special tickets allowing them to participate in both IABL2017 and Digifest!
Please note all ticket sales are final and there are no refunds on the tickets