Description
We know from research that the early years (0-6) are a critical time for the development of self-regulation, a time when responses to stress are "wired" creating patterns that can be hard to change later in life. What matters most in these early years is for children to feel safe and secure, and be able to count on their caregivers to calm them down when they are frightened, upset or distressed. When caregivers respond to children's stress in a caring and calm way, children learn they can 'get over' the stress and return to feeling safe and secure again, and they trust that their feelings matter, that comfort is available and that it is worthwhile to work on managing difficult emotions.
This workshop focuses on tools that can be used to help children develop skills and strategies for self-regulation. The workshop seeks to deepen participant understanding of Heart-Mind Well-Being (HMWB), and provide practical tools for fostering HMWB in practice.
This workshop will be of interest to anyone caring for children, including parents, early childhood educators, family support workers, and other service providers.
Participants will:
Develop strategies for creating a safe and supportive environment for children

Explore the Secure and Calm toolkit containing practical tools for promoting HMWB

Experience how calming strategies such as conscious breathing and mindfulness activities can be integrated into daily life

Make personal connections to the work of promoting HMWB
Secure and Calm Toolkit
The toolkits will be available for purchase at the workshop. Full toolkit: $60. Mini Toolkit: $40

The Secure and Calm Resource Guide which is part of the toolkit can also be purchased seperately for $10.
---
Facilitated by Angela Low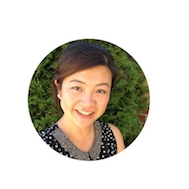 Angela is a specialist in emotional intelligence and child development who is committed to bringing social and emotional learning to the forefront of communities that support children, youth and their families. Angela has been developing resources and facilitating workshops on emotional intelligence for 12 years in China and Canada and has been a consultant with the Dalai Lama Center for a number of years.
Recent workshop attendees had this to say:
"Absolutely amazing presentation - very engaging useful for me personally and professionally. Love Angela's energy!"
"I loved it all, the fact that Angela showed her human side made it all the more relatable. She was warm, welcoming and kind."
---
Cancellation Policy
Tickets are non-refundable but can be passed on to another person.
The Dalai Lama Center for Peace and Education reserves the right to cancel the workshop no later than 7 days prior to workshop date if minimum number of workshop registrants is not achieved. In this case registrant will receive a full refund.