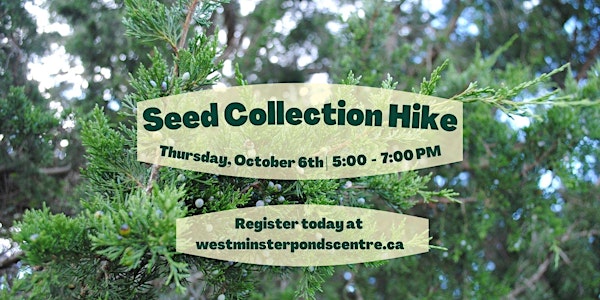 Seed Collection Hike
Join us on a seed collection hike and learn the foundations of harvesting native tree and shrub seeds!
About this event
Join us Thursday, October 6th from 5:00 to 7:00 pm as we embark on a seed collection hike through a London park.
Learn the foundations and ethics behind seed collection while getting a hands-on experience in the field. Seeds collected from this event will go towards future naturalization projects and play a major role in educational workshops on all things seed.
This event is family-friendly so bring the kids for an evening of fun!
Due to the nature of ripening seeds, it is difficult to accurately predict which forest stands will be ready far in advance. Because of this, the location is to be determined. We will make participants aware of the location at least one week before the event.
This event would not be possible without our funder TD Friends of the Environment foundation.