Diversification, crop rotation and seed supply | Diversification, rotation des cultures et semences
About this event
This workshop is being offered as part of The Bauta Family Initiative's 2021 Seed Webinar Series. For a full list of events, please visit www.seedsecurity.ca/events.
Legumes are increasingly in high demand, whether by farmers for their crop rotation and nitrogen-fixating ability, or by consumers as alternative sources of protein and iron. However, there is a lack of readily available information about niche and emerging legume crops, in addition to challenges in seed availability, especially certified organic seeds. In this webinar, you will learn about 5 niche legume crops, why you might want to consider them for your crop rotation, how to grow them, and the status of their seed availability. This webinar is for grain growers of any scale in the Prairies and the rest of Canada.
Speakers : Neil Whatley (Alberta) and Ayitre Akpakouma (Quebec)
This project was possible thanks to the financial support provided by the Sector Development Program under the Canadian Partnership for Agriculture, an agreement between the governments of Canada and Quebec.
Cet atelier est proposé dans le cadre de la série de webinaires 2021 Semences et variétés adaptées de l'Initiative de la famille Bauta. Pour une liste complète des événements, veuillez consulter le site www.semencessecures.ca
Les légumineuses sont en demande croissante, soit par des agricultrices et agriculteurs qui veulent les utiliser pour leur rotation de culture et leur capacité fixatrice d'azote, soit par des consommatrices et consommateurs qui cherchent des sources végétales de fer et de protéines. Il y a cependant peu d'information facilement accessible sur les cultures émergentes. Il est également difficile de se procurer des semences, surtout certifiées biologiques. Ce webinaire vous permettra de découvrir les cinq cultures de légumineuses, pourquoi vous devriez songer à les utiliser pour votre rotation de culture, comment les cultiver, et où trouver des semences. Il s'adresse aux personnes qui cultivent des céréales à n'importe quelle échelle, dans les Prairies, ainsi que dans le reste du Canada.
Intervenants : Neil Whatley (Alberta) et Ayitre Akpakouma (Québec)
Ce projet est financé par l'entremise du Programme de développement sectoriel en vertu du Partenariat canadien pour l'agriculture, entente conclue entre les gouvernements du Canada et du Québec.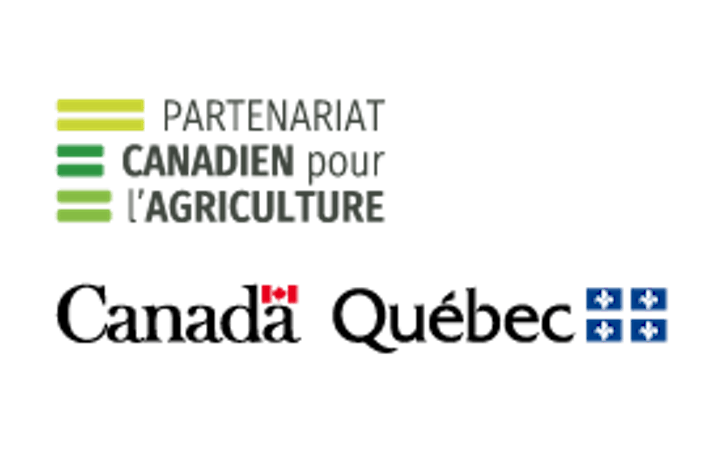 Organizer of Seed Webinar Series: Legumes | Semences & variétés
We work with small-scale farmers around the world to strengthen their ability to grow good food, starting with local seeds.
//
Sème l'avenir travaille avec les agriculteurs familiaux d'ici et d'ailleurs pour renforcer leur capacité à cultiver de bons aliments de manière écologique, en commençant par des semences locales.