Seeing and Designing in Two Worlds: A Michif's Perspective on Graphic Design presented by Shaun Vincent, hosted by GDC Manitoba Chapter
About this event
Shaun Vincent is a graphic designer, marketing strategist and owner at Vincent Design in Winnipeg. With more than 15 years of design and marketing experience, he applies his deep knowledge to create work of enduring strength and quality. With roots firmly planted in his hometown and the Métis community, Vincent has earned a reputation as a leader in Indigenous design.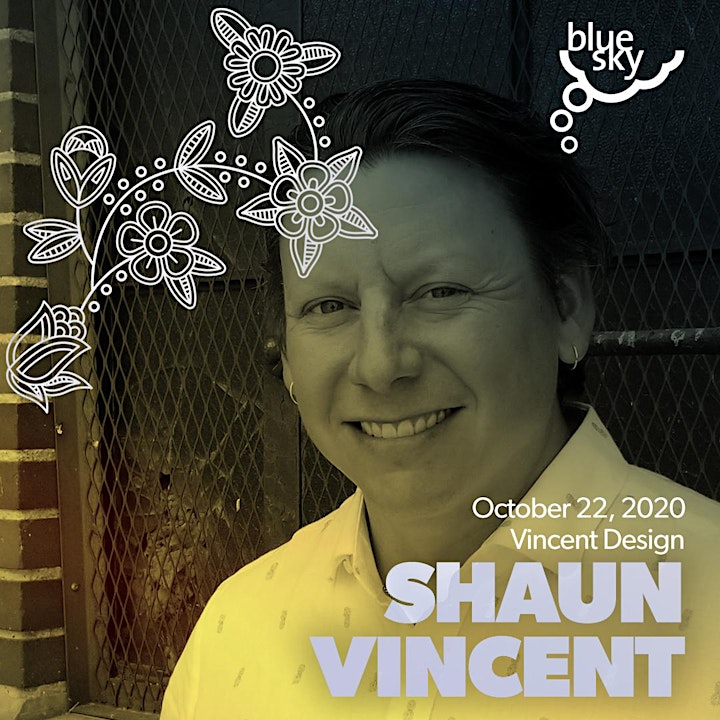 Mēkiwin (Meh-gii-win) in Cree means to share. Maada'ookii (Mada Okee) in Ojibway is to share something with others. Partager (par·ta·jé) in French is to share. We share a lot of things. We share this earth, we share a love of design, and we share our knowledge. GDC Manitoba is honoured to host a BlueSky series on Indigenous Design, from the original lands of Anishinaabeg, Cree, Oji-Cree, Dakota, and Dene Peoples, and on the homeland of the Métis Nation.
Indigenous themes and imagery have been used in art and design for centuries, often with little care for meaning and significance. This has led to offensive and often racist appropriation of these themes and imagery, with little thought to the hurt and damage their use has caused. Through this series of BlueSky talks, GDC Manitoba is hoping to facilitate conversations on not only how to interpret and respect Indigenous Design, but also the history of misuse that came from this lack of knowledge.
GDC Manitoba is proud to offer this event free of charge. However, if you are so inclined, donations will be accepted to support and grow design scholarships aimed at Indigenous design education.
Be sure to register! Only registered attendees will be able to access the presentation link. Attendance is limited to 90.
Organizer of Seeing and Designing in Two Worlds with Shaun Vincent
GDC has been Canada's national certification body for graphic and communication designers since 1956, establishing professional standards and actively regulating professional conduct. GDC is a member-based organization of design professionals, educators, administrators, students and affiliates in communications, marketing, media and design-related fields. Our members come together to advance the profession, grow professionally, mentor each other, show off their work, and enjoy the camaraderie.