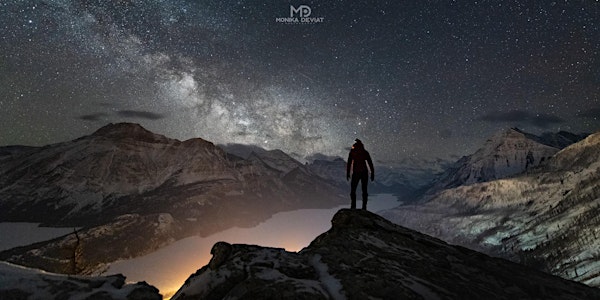 Seeing At Night - Photography Seminar
A course focusing on the creative aspects of night photography; compositions, planning, adapting and evolving with a scene under starlight.
About this event
Seeing at Night is not only challenging physically but also challenging for the creative eye. This course will focus on the creative aspects; compositions, planning, and adapting and evolving with a scene under starlight. All levels of photographers are welcome, and no experience in night photography is required.
The technical aspect of Night Photography has a steep learning curve and can take a lot of focus at first - many of my courses spend a lot of time on technique. In this seminar, we will focus on the essential creative components of a strong night photo. Some of the specific topics in the class:
Taking it in and looking at a scene
Being uncomfortable and creating
Scouting, planning, waiting
Compositions: lines, angles, framing, storytelling, feeling, etc.
Overview of methods used to enhance images
Breaking the rules
Experimenting - learning from both success and failure
Analyzing images
Adding artificial light and using light pollution creativity
The unknown and unplanned
The class will run for approximately 2 hours, followed by a 30-minute Q&A. Technical questions are welcome.
Can't make the live session? A recording will be available to watch for one month after the event.
Registrants are automatically entered into a random draw to win a 1 hour virtual mentoring session. The session can be used for any topic and is fully customizable.