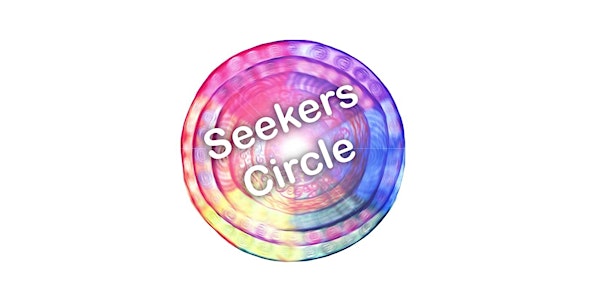 Seekers Circle Presentations
An evening session of open, friendly chatting about all aspects of spirituality
About this event
Come see what Awakening Spirituality is all about and the kinds of things we like to discuss.
We will explore lots of fun spiritual topics with various guests and the night will flow wherever people want to go with their discussions and questions.
April 12
How to use oracle cards for personal insight.
Rules of Play
Openly share your thoughts and perspective
Accept that others will have different thoughts
Watch for your own internal resistance to ideas that are different than yours
Self reflect on how your mind prefers your own opinion
Practice listening without judgment of right or wrong
Have fun and help to create a supportive and accepting environment
Presented by AWAKENING SPIRITUALITY, an online gathering for spiritual seekers to openly explore various spiritual topics, share knowledge, experience, understandings and even question in a safe, non-judgmental space. The focus is on dialogue and guidance rather than dogma or restricted thinking.
https://anchor.fm/awakening-spirituality
www.facebook.com/awakeningspirituality.ca/
DATE/TIME: Second Tuesdays monthly @ 7 PM EDT (CAN/US)
ZOOM ONLINE: Attendees will receive a link to this session after selecting an RSVP ticket (as well as 48 hours prior, 2 hours prior, and 10 minutes before the event begins) for you to join the video conference on your phone, tablet, or PC from the comfort of your own space.
NOTE: For the best experience, please be sure you have the latest version of ZOOM by checking here https://tinyurl.com/zoom-up
DIAL-IN AUDIO: Can't do video? Just dial-in from your home/cell phone and punch in the meeting ID number from your order notification email.
Phone: *1-647-558-0588 (Toronto and area)
*Long distance charges may apply
Outside Ontario: https://us02web.zoom.us/u/koqvNHHWU
Meeting ID: (see 9 digits in link to the right under "Online event")
NOTE: The RSVPs here represent only some folks who may join since this event is advertised across multiple media platforms.