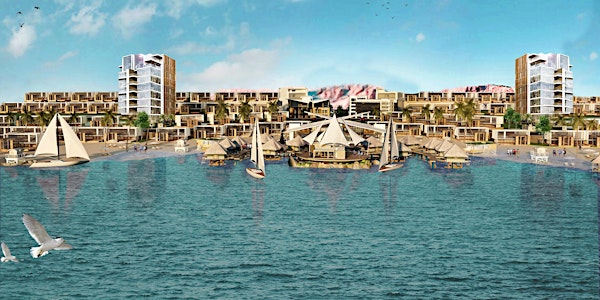 SeeSure Investments Information Seminar for Realtors With Potential Investo...
Location
DoubleTree by Hilton Toronto Airport West
5444 Dixie Road
Mississauga, Ontario L4W2L2
Canada
Description
SeeSure Investments Invites Realtors to learn more about this incredible investment opportunity for your potential investor's in The Pearl Project in Gwadar.
Gwadar is labeled as the next best destination for real estate investor's with a major boost in infrastructure development and has one of the deepest seaports in the world. Gwadar Seaport is undergoing major transformation to become the hub of international trade in the future.
Gwadar is a perfect opportunity for investor's as it is considered the best destination in terms of investment and ROI!
Don't miss out on this seminar as many Realtors are attending to learn about this specific new development & project, while earning 5% commission - as smart investor's are already targeting these housing and commercial sectors in Gwadar.
Please choose one of the seminar timeslots!
Refreshments will be served. Parking Included.