Description
Segal Tax Series for Accountants, 2018/19
$280 (plus HST) includes 4 sessions, learning materials, continental breakfast and complimentary onsite parking.
CPD - Attending this 4 session series provides 8 hours of verifiable CPD; attendance certificates will be provided.
7:30 a.m. Registration and Buffet Breakfast
8:30 - 10:30 Seminar
---


AGENDA
Session 1: September 17, 2018
Presented by Howard Wasserman
Effect of investment income on SBD
New TOSI considerations
New refundable tax rules related to eligible dividends
Session 2: October 9, 2018
Presented by Howard Wasserman
Integration and Tax Rates
Year end planning including salary/dividends
Attribution Issues to be Aware of
Session 3: November 15, 2018
Presented by Howard Wasserman
Small Business Deduction - New issues to consider and how to report?
New WIP rules
Session 4: January 9, 2019
Presented by Howard Wasserman
New Voluntary Disclosure Rules
Late Filed Elections
---
PRESENTERS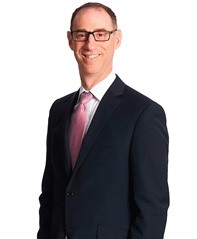 Howard Wasserman, CPA, CA, CFP, TEP
Howard Wasserman has consulted on Canadian and International tax matters for over 20 years and joined Segal's rapidly growing Tax Group in 2016. He brings a broad base of expertise and experience with owner managed businesses including estate planning, international tax strategies, post mortem planning, corporate reorganizations, mergers, acquisitions, and business purchase and sale. Howard has a successful track record presenting appeals, managing tax negotiations, and presenting voluntary disclosures to CRA. He is a member of CPA Ontario, CTF, CFP, STEP and is a regular participant at the Canadian Tax Conference.
---
Registration is for the 4 session series, we cannot accept registrations for individual dates however we do permit registrants to substitute another individual from the same firm or organization.
Should it be necessary to cancel any or all of the series, for any reason, Segal LLP will endeavour to reschedule but will not be held responsible for costs, damages, or expenses incurred by registrants beyond the refund of registration fees.
This information series is targeted to accounting professionals working in public practice or industry who are not tax specialists. We reserve the right to decline registration for whatever reason and to refund the registration fee.
The information and materials provided in these sessions is intended for general purposes only and shouldn't be relied upon or considered appropriate for all circumstances. We accept no liability, obligation or responsibility for any loss or damage which may occur as a result of the use of or reliance on the information and materials provided. Care is taken to ensure the information is accurate at the time of presentation however it does not replace specific professional advice.