Segment Your Customer Base To Get More Sales - SSMIC ICT Workshop
Description

Customer segmentation isn't only for big brands, it's highly valuable for small businesses as well! In this workshop you will learn how to identify revenue opportunities by using data points available within your customer base. This will be an interactive workshop that utilizes real customer data to generate powerful insights and sales for your brand or organization.
Beginners are welcome. Please read on for more details.
---
"Advanced Customer Segmentation - How Segmenting Your Customer Base Can Lead To More Sales For Your Business" – presented by Digital Intelligence Group (DIG)
Thursday, January 25 from 1:00 PM - 4:00 PM (doors open at 12:15 PM for a complimentary lunch)
In this workshop you will learn:
What is customer segmentation?

Customer Relationship Management (CRM) Overview and best practices
How to capture data about your customer base
How to properly clean data and remove duplicates
Identifying opportunities in your current customer base
How customer segmentation is used in the digital world
Beginning to build your first segmented marketing campaign
Getting started with segmentation in email marketing / marketing automation
Measuring the impact of segmentation
NOTE: To get the most out of this workshop, laptops are strongly encouraged. Also, we highly recommend coming prepared with the items below to help us work with you on your customer base data:
Exports of customer base data that you want to work on, such as from a CRM system or mailing lists. Try to have as much relevant data on your customers as possible such as: age, sex, location, products purchased.
A pre-configured email marketing service (preferably MailChimp)
Spreadsheet software (preferably Microsoft Excel or an equivalent of your choice)
(Optional but nice to have) A configured Google Analytics account for your website.
WIFI will be available. Please remember your power cords.
---


About Our Speaker: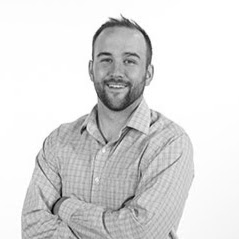 Expertise: Digital Analytics, Digital Ad Program Builds. Years of Experience: 10+. Education: CSC, LLQP from the Canadian Securities Institute, Premier Google Partner Certified. Project Role(s): Digital Strategy, Digital Analytics.
Kevin began at 14 developing computer courses to teach Game Development and Web Design to children as part of the Digital Adventures computer camps at Algoma University. Shortly after he went on to start and run Incision Studios, a small boutique web development studio. Since then Kevin has worked with Fairmont Raffles Hotels International (FRHI) managing the builds of EveryonesAnOriginal.com and Raffles.com, as well as managing and planning the dynamically targeted email marketing initiatives deployed by Fairmont. Kevin's worked with some of Ontario's largest credit unions (Meridian, DUCA, Alterna and Northern), planning and executing digital analytics and digital marketing strategies.


---
Please note that this session is limited to 30 attendees.
For more information contact Angelo Pacione, ICT Sector Lead at 705-942-7927 ext. 3148 or apacione@ssmic.com.
---
Proudly Supported by: