Self Advocacy and Navigation Support - 2021 BIAYR Educational Talk Series
Online educational talk discussing self-advocacy skills when navigating life challenges after experiencing a brain injury
About this event
Brain Injury Association of York Region is pleased to present Self Advocacy and Navigation Support.
Please join Colleen Worsley, Case Manager and Registered Social Worker at Complex Injury Rehab, as she discusses self-advocacy skills when navigating life challenges after experiencing a brain injury.
--
Life is full of challenges that require self advocacy skills to successfully navigate. These skills are essential when managing the rehabilitation and life challenges after experiencing a brain injury.
This seminar supports individuals to understand the feelings of frustration, isolation and potential self blame they may be feeling, at the lack of understanding and responsible response from the individuals they encounter, throughout their rehabilitation journey.
The challenges of receiving treatment and support for brain injury symptoms and outcomes, both within the public and private service sectors, will be reviewed in an effort to recognize and validate your personal experiences.
Tips and strategies of self advocacy will be presented, and tools and resource options provided, for your use in the promotion of your voice to be heard within your chosen activities, treatment and services.
Leave this seminar with the understanding that your opinions and experiences are important, your needs are real, your emotional challenges throughout the process are valid, and that you are worthy of the support and treatment options available, for you to optimize your chances of maintaining lasting feelings of wellness.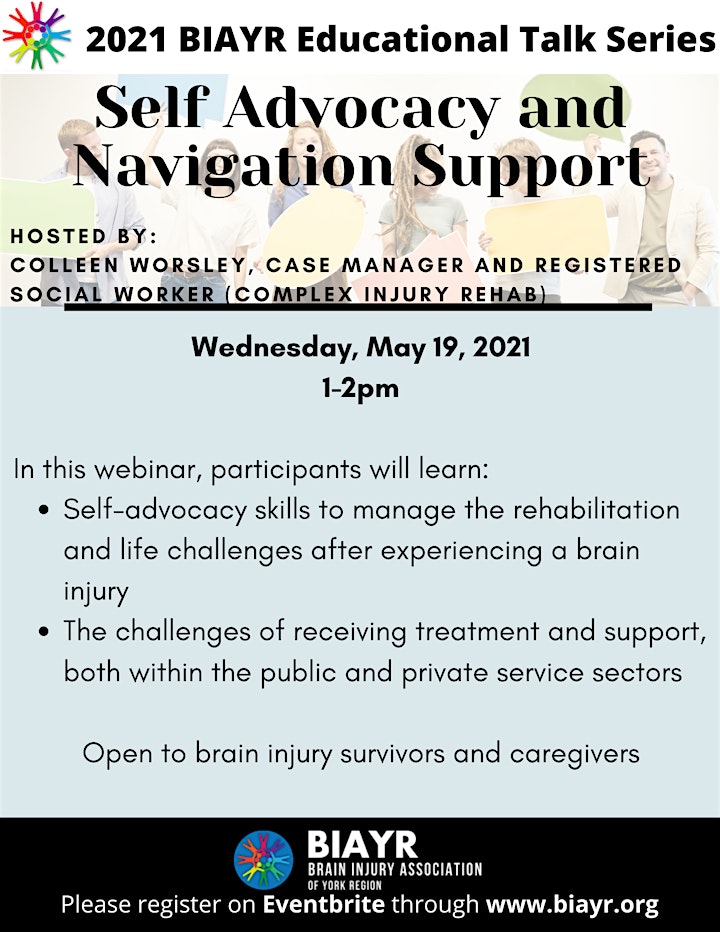 About Colleen Worsley:
Colleen has more than 20 years of experience in the rehabilitation healthcare field providing direct care and management support in both clinical and community settings for individuals with traumatic brain injury.
Colleen combines her interest in the neuropsychological system with her studies in social work, cognitive science, and wellness building, and identifies both client strengths and challenges in the development of individualized and comprehensive rehabilitation programs. In her current practice within the Complex Injury team, Colleen provides social work and health care navigation services. Colleen sits as a committee member for the Brain Injury Society of Toronto where she is proud to be part of an organization that fosters community connections and integration for survivors of brain injury.
She is a lifelong learner and when not attending courses or conferences to enhance her skills, she spends time with her family of four boys visiting the farm or 'running' to keep up with their fun.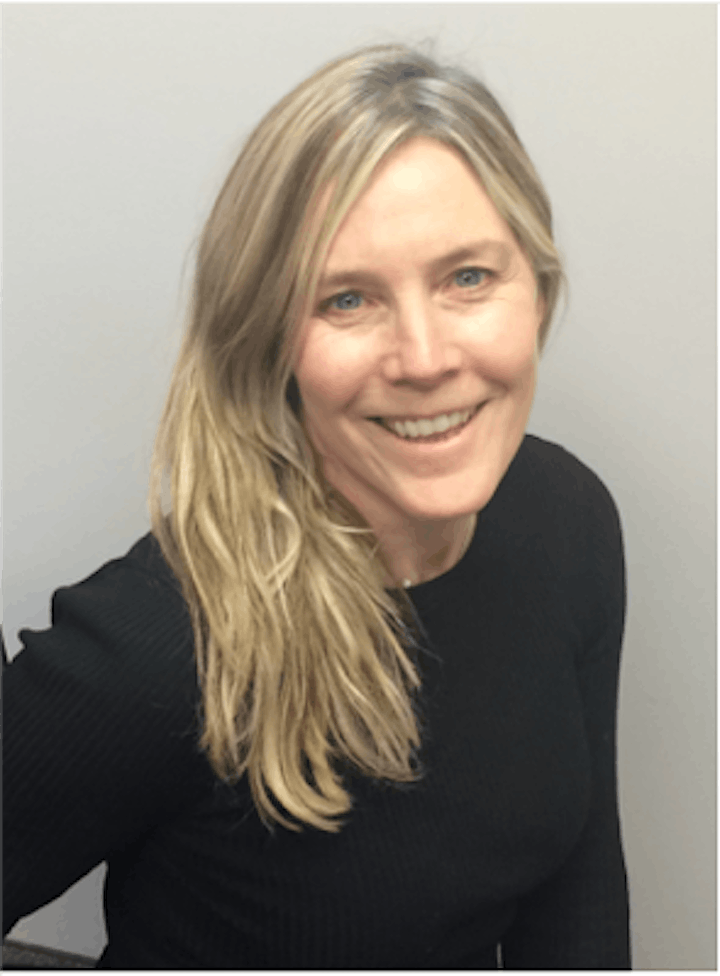 Organizer of Self Advocacy and Navigation Support - 2021 BIAYR Educational Talk Series