Description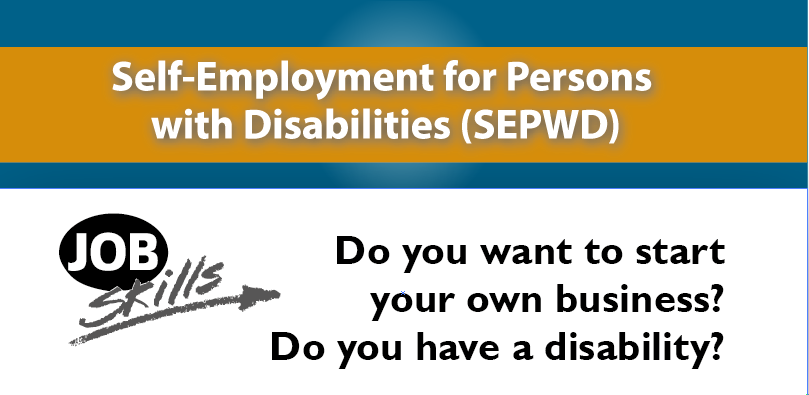 Discover the freedom, flexibility and independence that comes from working for yourself!
Pick a date to attend a required information session to learn about the SEPWD Progrom (SELECT A DATE above).
About the free Self-Employment for Persons with Disabilities Program:
For 12 weeks, eligible participants will get the support needed to start their own business with:


• Business-development workshops (1/2 days, 2 times per week)
• Mentoring and Coaching, one-on-one
• Development of a draft business plan
• Eligible for a bonus of $1,500 upon successful completion of the Program
Upcoming 12-week SEPWD program sessions:
• Brampton: April 23 – July 13, 2018
• Toronto: July 23 – October 12, 2018
• Newmarket: October 22 – January 18, 2019
• Markham: January 28, 2019 – April 19, 2019
Dates and locations subject to change.
Register today for a required information session to learn if the SEPWD Program is right for you. Eligibility requirements apply.
For more information, please call, email or visit our website below:
647-273-2941
Toll-Free: 1-866-592-6278
TTY: 905-898-4465
This project is funded by the Ontario Trillium Fund.