Seminar: A local food environment policy framework: How to take action and...
Event Information
Location
Public Health Ontario
480 University Ave. Suite 300
Boardroom 345
Toronto, Ontario M5G 1V2
Canada
Description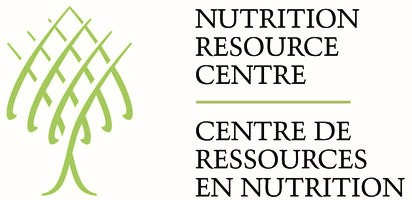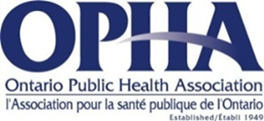 Seminar: A local food environment policy framework: How to take action and measure change in Ontario
This webinar is held in partnership between Public Health Ontario and the Nutrition Resource Centre.
Government policies targeting the availability, affordability, and marketing of foods can shape the food environment. Local governments are often the first to implement innovative healthy food policies; however the implementation of such policies in Canadian jurisdictions is not well documented. Our project aimed to identify current food environment policies in North America to develop a policy monitoring framework, the Local Food-Environment Policies Index (Food-EPI), and apply it in three local jurisdictions of various population sizes in Ontario. The Local Food-EPI framework includes six policy domains and seven infrastructure domains.This tool is an inventory of existing municipal policies to support healthy eating and obesity prevention at the population level. It can be used by local jurisdictions to evaluate the strengths, weaknesses, and gaps in their food environment policies. This session will summarize current policies supporting healthy Canadian and American municipal food environments and present the Local Food-EPI framework and inventory as a resource for local governments to take action in their jurisdictions.
Presenters: Kimiya Karbasy and Lana Vanderlee

Kimiya Karbasy, MSc, University of Toronto
Kimiya has recently completed her Master of Science degree at the University of Toronto under the supervision of Dr. Mary L'Abbé. Her thesis project focused on characterizing municipal food environment policies in North America to create a policy monitoring framework as a tool to help municipal governments identify and improve policy gaps in their jurisdictions. Kimiya has worked alongside Dr. Lana Vanderlee, evaluating national and provincial government food environment policies in Canada and comparing them to international best practices, in collaboration with International Network for Food and Obesity / non-communicable Diseases Research, Monitoring and Action Support.
Lana Vanderlee, PhD, University of Waterloo
Dr. Lana Vanderlee is a Postdoctoral Fellow in the School of Public Health and Health Systems and recently finished a Canadian Institutes of Health Research Banting Postdoctoral Fellowship at the University of Toronto. Her research program broadly explores how government and food industry policies and interventions influence diet and health behaviours within Canada and internationally, with a focus on food labelling.
DISCLAIMER: The opinions expressed by speakers and moderators do not necessarily reflect the official policies or views of Public Health Ontario, nor does the mention of trade names, commercial practices, or organizations imply endorsement by Public Health Ontario.
---
Please note that you will receive details on how to join the webinar after registering for this event.
Public Health Ontario Rounds are approved for continuing medical education from the Royal College of Physicians and Surgeons. PHO Grand Rounds are also approved by Council of Professional Experience for professional development hours (PDHs) for members of the Canadian Institute of Public Health Inspectors (CIPHI). For more information, contact events@oahpp.ca.
Stay up-to-date on upcoming events and calls for abstracts by visiting our calendar.
If you have submissions, or questions or comments about the items above, send them to events@oahpp.ca.
Public Health Ontario is committed to complying with the Accessibility for Ontarians with Disabilities Act (AODA). If you require accommodations to participate in this event, please contact 647-260-7100 or events@oahpp.ca.

Date and time
Location
Public Health Ontario
480 University Ave. Suite 300
Boardroom 345
Toronto, Ontario M5G 1V2
Canada
Organizer of Seminar: A local food environment policy framework: How to take action and measure change in Ontario